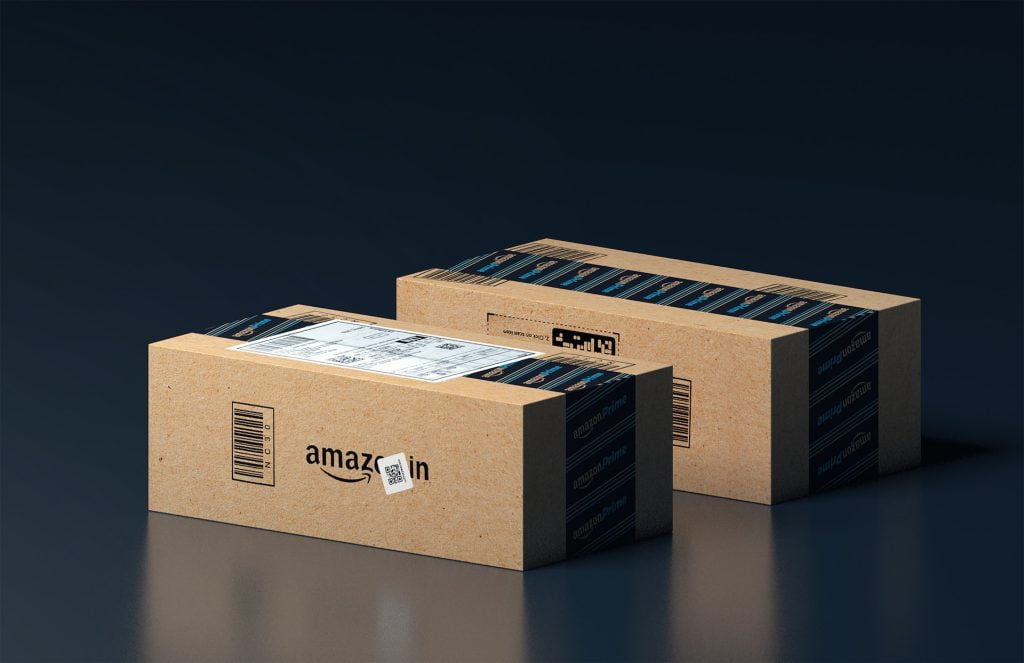 Definition Of E-Commerce
→ E-commerce, or electronic commerce, is the buying and selling of goods and services over the Internet. This mode of conducting business has revolutionized the way people shop and companies operate.
→ With just a few clicks, customers can browse through a vast array of products from around the world, compare prices, and have their purchases delivered right to their doorstep.
→ For businesses, e-commerce provides an opportunity to expand their reach and tap into new markets without the need for physical stores. The rapid growth of e-commerce can be attributed to factors such as increasing internet penetration, advancements in technology, and changing consumer preferences.
→ As more people gain access to the internet and become comfortable with online transactions, the demand for convenient shopping experiences continues to rise. This has led to an increasingly competitive landscape where businesses must constantly innovate and adapt to stay ahead of their rivals.
→ One such strategy that many companies are adopting is partnering with e-commerce giants like Amazon through proxy strategies – leveraging Amazon's extensive infrastructure, customer base, and marketing prowess to grow their sales while maintaining control over their brand identity.
Why Amazon Proxy Strategies Are Essential
⇒ Imagine a world where your e-commerce business effortlessly outperforms the competition, all thanks to a secret weapon that helps you navigate the complex world of Amazon.
⇒ This isn't a fantasy; it's entirely possible with the right Amazon proxy strategies. These strategies are essential because they provide businesses with crucial insights into market trends, customer preferences, and competitor tactics, enabling them to make informed decisions and stay ahead.
⇒ As the e-commerce landscape becomes increasingly competitive, businesses need every advantage they can get to succeed. Amazon proxy strategies help level the playing field by providing real-time data on products, prices, and customer behavior.
⇒ This information allows businesses to optimize their product listings and pricing strategies while also identifying gaps in the market for potential expansion opportunities. So if you want your e-commerce venture to thrive in today's cutthroat marketplace, incorporating Amazon proxy strategies into your growth plan is not just a smart move – it's an essential one.
→ https://proxyempire.io/need-about-amazon-proxies/ 
Understanding Amazon Proxy Strategies
-Delving deeper into the world of Amazon proxy strategies, it becomes crucial to understand how these techniques work and why they are essential for e-commerce businesses aiming to thrive in today's competitive landscape.
-By employing the right proxy strategy, sellers can keep a close watch on other businesses within their niche, monitor market trends, and ensure that they are always one step ahead of their competitors. The concept of Amazon proxies revolves around the use of intermediary servers that allow users to mask their IP address while browsing the internet.
-By doing so, online vendors can safely access restricted information without raising any red flags or violating platform policies. This stealthy approach enables them to conduct competitor analysis, track product pricing changes, and gather valuable intel that can significantly impact their business decisions.
→ As a result, implementing an effective Amazon proxy strategy is vital for any e-commerce seller looking to dominate their respective marketplace.
Implementing Amazon Proxy Strategies
-Now that we have a clear understanding of Amazon proxy strategies, it's time to dive into the practical aspect – implementing them. 
-The process can seem daunting at first, but with careful planning and execution, you can effectively leverage these strategies to dominate the e-commerce landscape.
-To begin implementing Amazon proxy strategies, you should first identify your target market and conduct thorough research on your competition. This will give you valuable insights into which products are in high demand and what your competitors are doing right or wrong.
-Next, create a well-structured product listing with high-quality images, engaging descriptions, and competitive pricing. It is also crucial to optimize your listings for search by using relevant keywords and incorporating them naturally within the content.
-Beyond product listings, consider using various marketing tools such as sponsored ads or social media promotion to increase visibility and boost sales. Lastly, always strive for exceptional customer service to build trust and encourage repeat business from satisfied customers.
Monitoring And Optimizing Amazon Proxy Strategies
Monitoring and optimizing Amazon's Proxy Strategies is a crucial aspect of staying ahead in the fiercely competitive e-commerce landscape. By keeping an eye on key performance indicators (KPIs) and analyzing your proxy strategy's effectiveness, you'll be able to make informed decisions that can lead to increased sales, growth, and profitability.
Some important metrics to monitor include conversion rates, average order value (AOV), customer acquisition cost (CAC), and return on investment (ROI). Regularly tracking these KPIs will help you identify trends, uncover areas for improvement, and adjust your strategies accordingly.
As you continue to refine your Amazon Proxy Strategies, it's essential to stay up-to-date with the latest industry developments, tools, and best practices. This may involve participating in online forums or communities where like-minded e-commerce professionals share their experiences and insights.
Additionally, consider leveraging analytics tools such as Google Analytics or Amazon Seller Central reports to gain deeper insights into your customers' behavior and preferences. By staying vigilant in monitoring your proxy strategies' performance and adapting them as needed, you'll be better equipped to thrive amid the ever-changing e-commerce landscape.
Conclusion
⇒ In conclusion, e-commerce is an essential and ever-growing aspect of our lives. As consumers continue to rely more and more on online shopping, it becomes increasingly important for businesses to adapt and thrive in this digital landscape. Amazon proxy strategies can play a crucial role in helping businesses achieve that.
⇒ By understanding and implementing Amazon's proxy strategies, we equip ourselves with the knowledge and tools necessary to succeed in today's competitive market.
⇒ Not only do these strategies help in navigating through Amazon's complex ecosystem but also allow us to make informed decisions about product listing optimization, pricing, and overall customer satisfaction.
⇒ Finally, constantly monitoring and optimizing our Amazon proxy strategies ensures that we stay ahead of the curve, adapting to any changes or emerging trends in the industry.