Multilogin is a software application that enables you to replace multiple physical devices with virtual browser profiles. It lets you control your browser fingerprint, manage multiple browser profiles from one device, set up complicated business workflows, and develop web automation.
You can easily generate a large number of virtual profiles with different fingerprints which can be useful for all kinds of automation and research-related tasks.
They have developed their own browser called Mimic which is based on the Chromium engine with lots of different browser fingerprinting management customizations available.
Why do you need proxies for Multilogin?
To really be able to use Multilogin to its maximum potential, you need reliable premium proxies like the ones we offer at Proxyempire.com in order to be able to simulate not just different browsers, but different locations as well. Thanks to our extensive proxy targeting feature's you can target your proxies not just by Country, but by Region/State, City and ISP as well!
Follow these steps to use ProxyEmpire with Multilogin
Multilogin Discount Code – "PEMPML"
If you are looking for a discount code for Multilogin, you came to the right place! You can use ProxyEmpire's exclusive discount code for Multilogin – "PEMPML"
This will give you a 50% discount on your Multilogin subscription in the form of cashback that you can use for your next payment.
Open your personal ProxyEmpire Dashboard & navigate to the ProxyEmpire Proxy Manager section.
Use the Proxy Manager to pick the Type(Residential or Mobile), Country, Region, City & ISP of your proxies, for this example we'll be using a USA Residential Proxy in New York, Brooklyn on the Verizon Fios Network.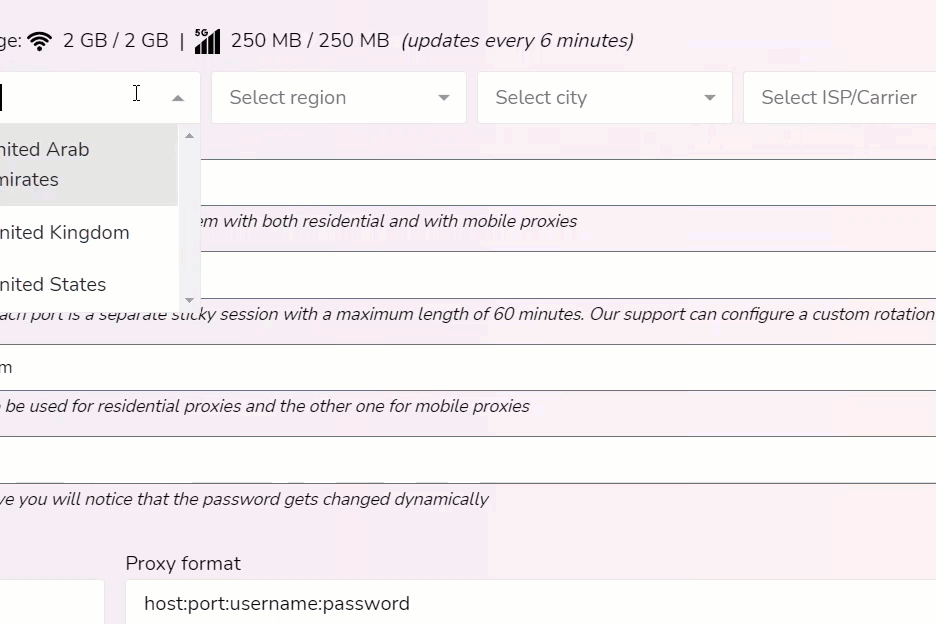 You'll be able to see your personal proxy details here, now head over to the Multilogin app, and click on the create new profile button and you'll see the following screen.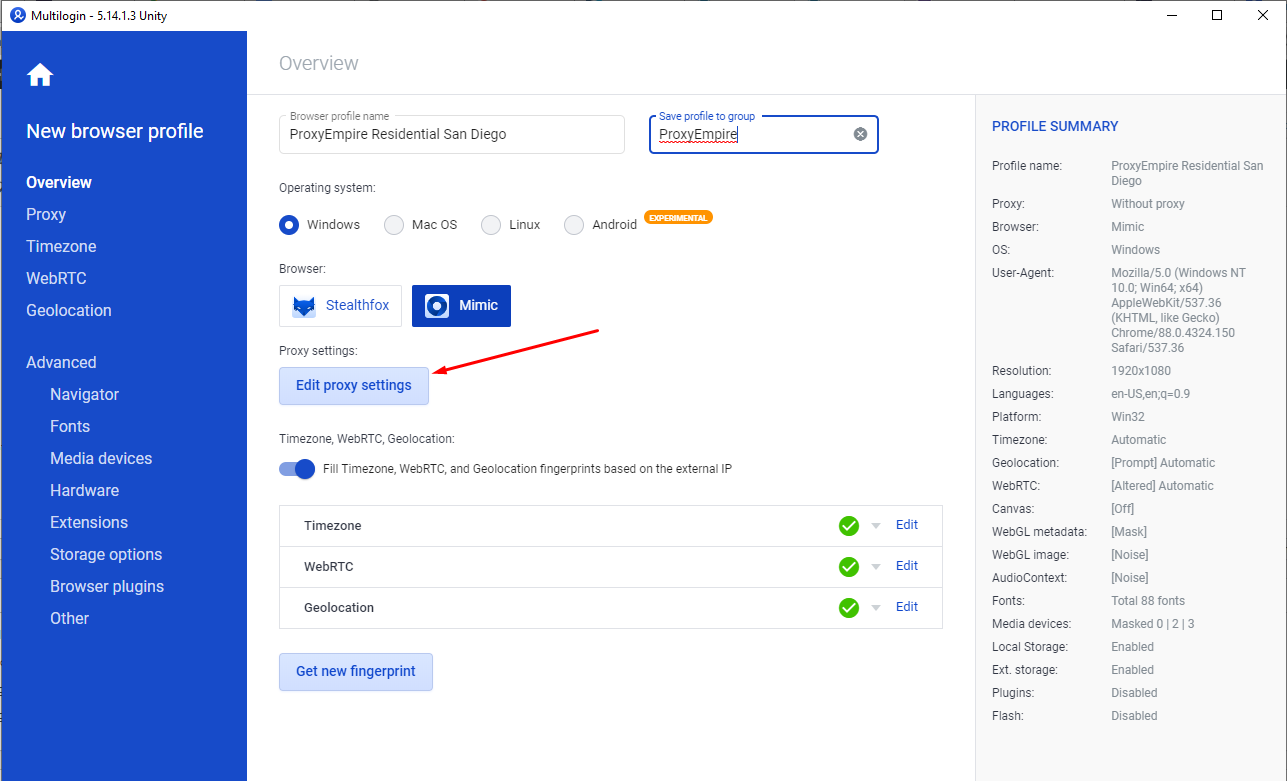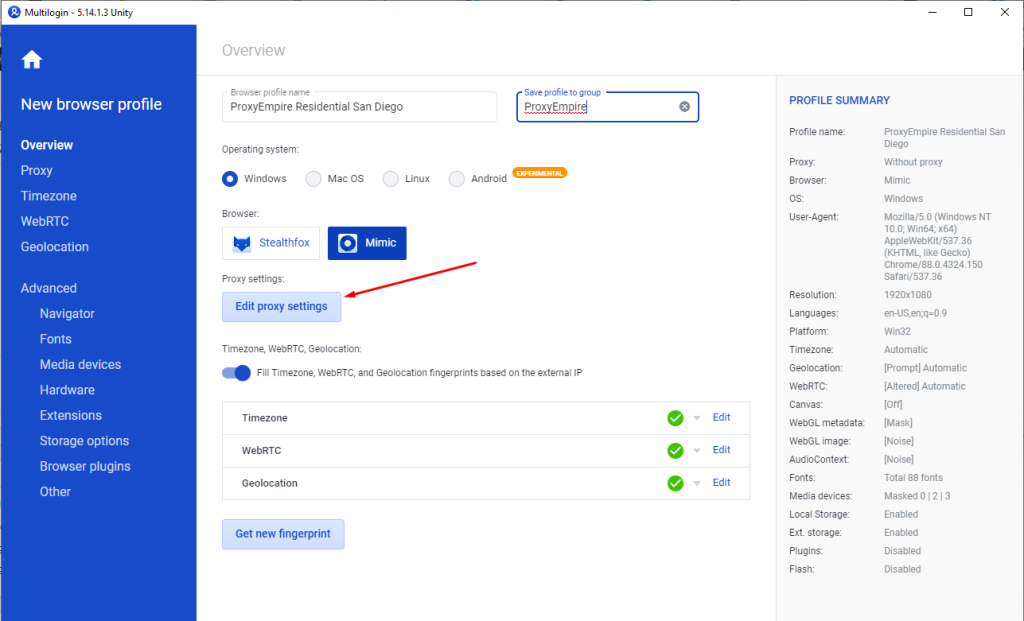 Click on the Edit Proxy Settings Button and then pick the connection type(HTTP, HTTPS, SOCKS4, SOCKS5 – We support all of them) enter your details that you copied from the ProxyEmpire Proxy Manager and click on the Check Proxy button to ensure that everything is setup correctly.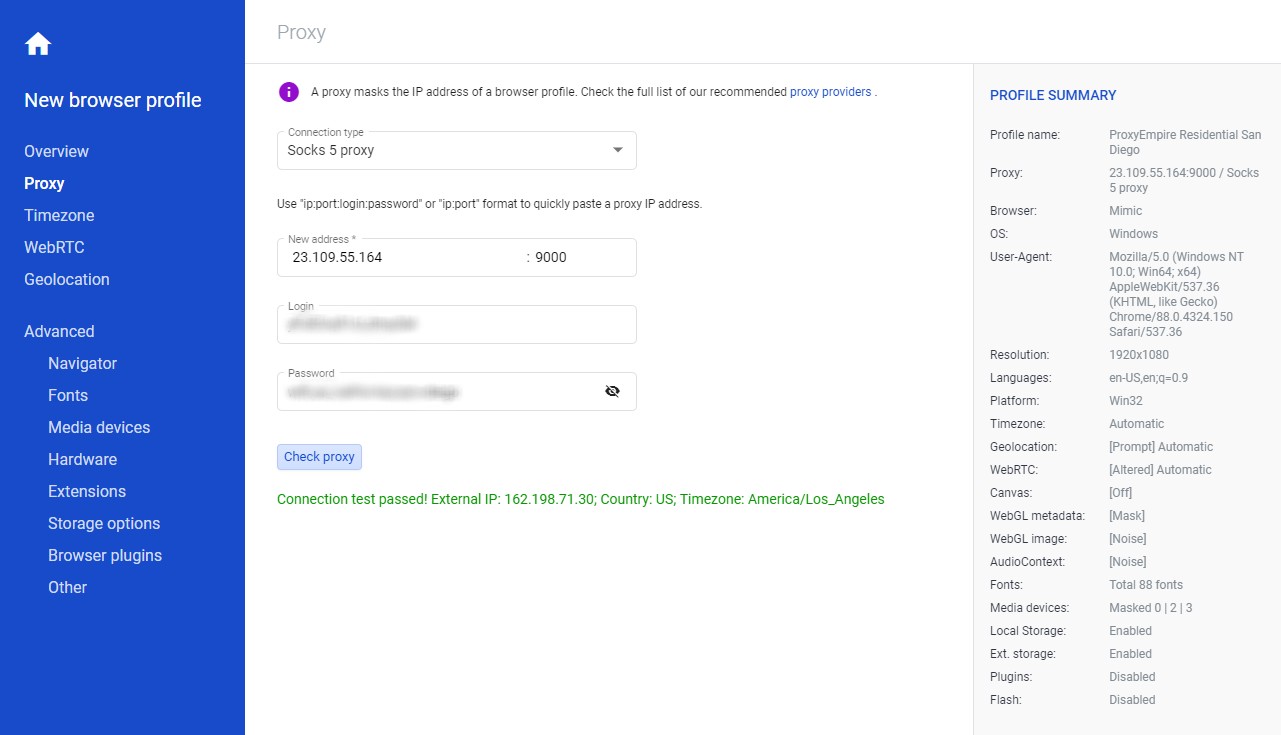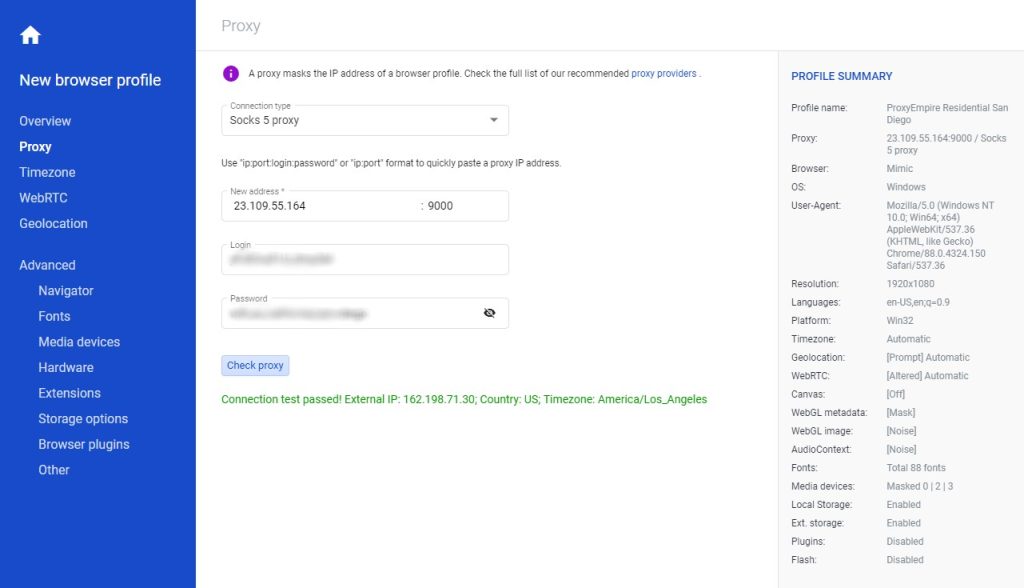 And that's how easy it is to start using Multilogin with ProxyEmpire proxies! You can now start collecting data easily from any geolocation that we support with any browser footprint that Multilogin can emulate.
Go ahead and give our residential and mobile proxies a test run with Multilogin with a trial. If you need any help our live chat is located towards the bottom right-hand corner. 
TL;DR
Multilogin is software to manage multiple browser profiles and automate workflows. It uses the custom Mimic browser to customize fingerprints. Proxies from ProxyEmpire maximize Multilogin's capabilities.
With residential and mobile proxies, you can mimic not just browsers but locations too. ProxyEmpire offers granular targeting by country, region, city and ISP.
To use ProxyEmpire proxies with Multilogin:
Get proxies in the Proxy Manager and note details.
In Multilogin, create a new profile and edit proxy settings.
Select protocol – HTTP, HTTPS, SOCKS4, SOCKS5.
Enter ProxyEmpire credentials copied earlier.
Test the proxy connection.
That's it! Now Multilogin can automate and collect data from any geo location supported by ProxyEmpire proxies.
Get 50% off Multilogin with the exclusive promo code "PEMPML". Cashback applies to your next payment.
Try out residential and mobile proxies on a $1.97 ProxyEmpire trial. Scale your Multilogin automation and research geographically with ease.