Kameleo is a stealth browsing platform designed to do what seems impossible with technology, give you the satisfaction of being anonymous. It's not your simple antidetect browser, for within its kit is the ability to automate your task.
This is performed by Kameleo's very own API and Selenium Stealth WebDriver.
With these unique technologies at your command you can create hundreds of accounts, automate task, and do so while staying anonymous. Of course, Kameleo's ability to keep you anonymous and activities separated is supercharged with quality residential and mobile proxies.
In this guide we are going to teach you how to integrate ProxyEmpire's proxies
with Kameleo within a couple of clicks.
Follow these steps to use ProxyEmpire with Kameleo.
We're assuming at this point you have installed Kameleo on your device and have an account. Once you are set up to begin just follow these simple steps. 
Step 1: Click the new Profile button.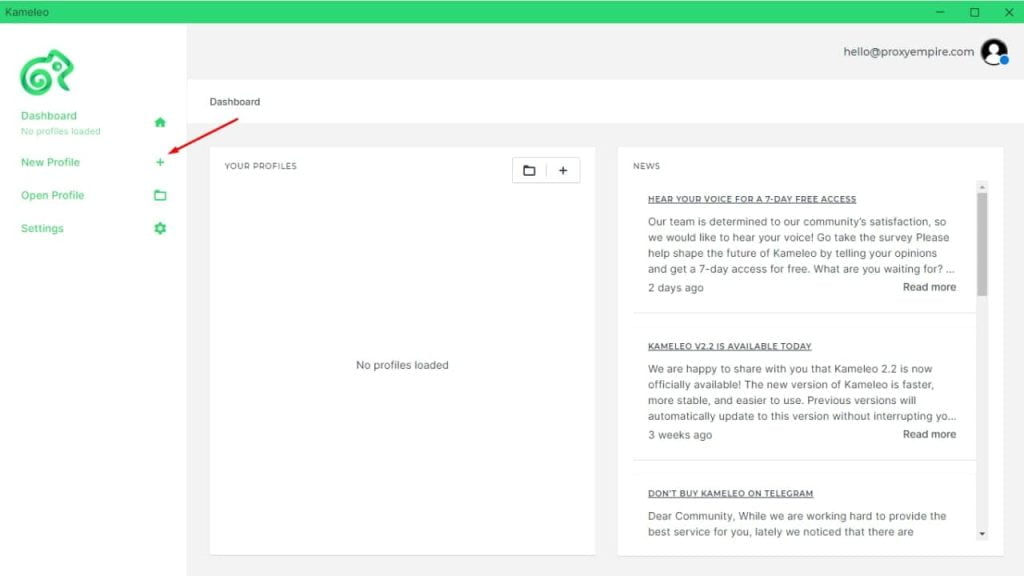 Step 2: Select the Browser + OS footprint you want to use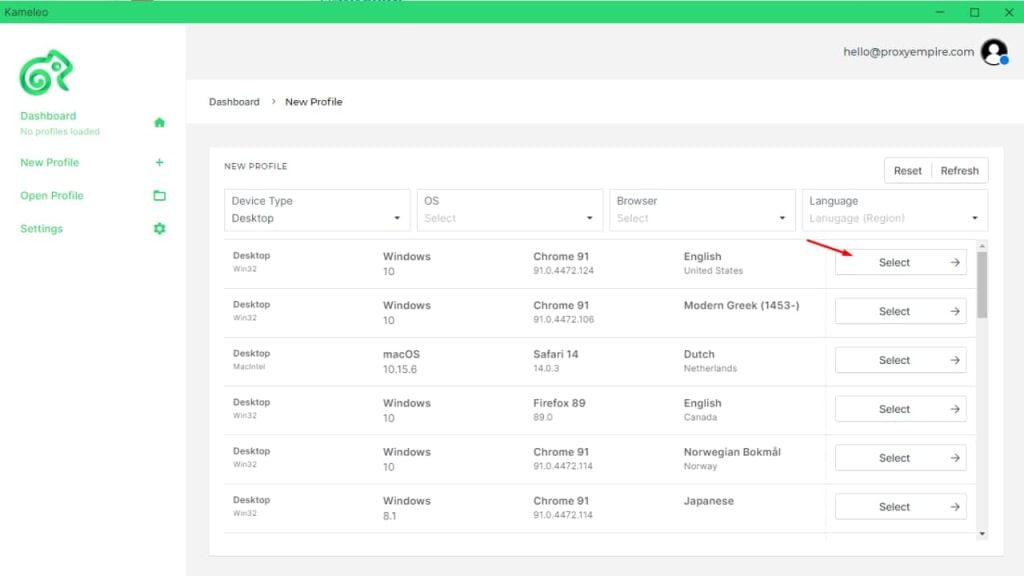 Step 3: Click on either HTTP or SOCKS (ProxyEmpire supports both connection protocols).
Write your Proxyempire Proxy IP and Port in the fields below.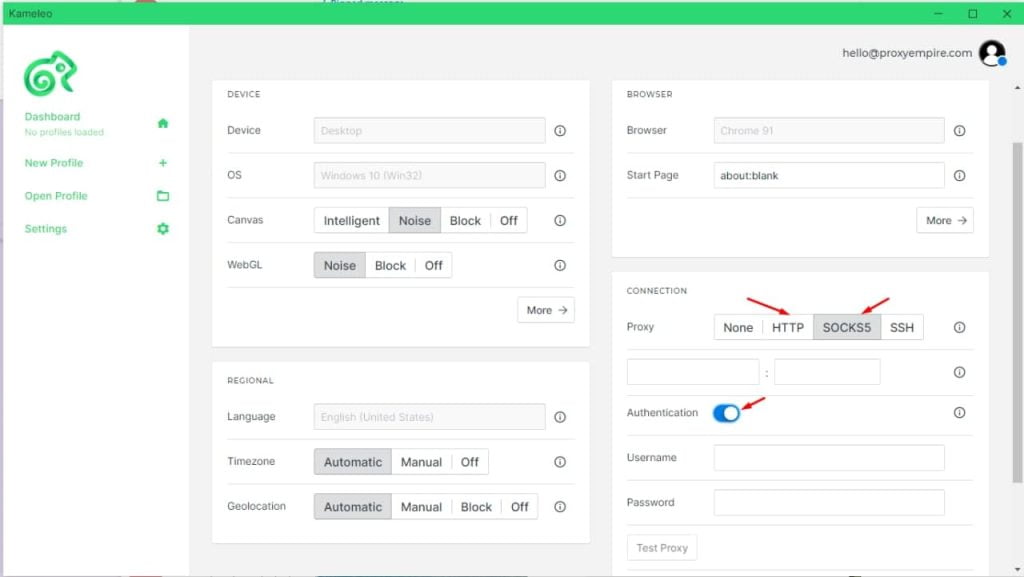 Make sure to click the Authentication button and write your username and password (Depending on your targeting settings.) Leave both the Time zone and Geolocation Settings on Automatic Mode so they get adjusted automatically based on your Proxy IP.
Getting Started With Proxy Empire
Starting your residential and mobile proxy journey is a breeze with ProxyEmpire's trial. Get access to 170+ countries and thousands of connections in minutes. Learn more about how to get started with your trial by checking out our getting started guide here.