Proxies are supposed to bring peace of mind, knowing you are 100% safe from threats and prying eyes. Even the soundest of infrastructure should be tested and more importantly; used properly. Testing your residential & mobile proxies incorrectly can cause you to think they're not functioning.
With a 99.6% uptime, it is a rarity for us at ProxyEmpire to experience technical difficulties.
That ultimately does not stop well-meaning people from testing their proxies incorrectly or not understanding the proper way to use them.
In this tutorial, we are going to show you how to test proxies properly.
They're Called Backconnect Proxies For A Reason
A back connect proxy means that a load balancing server connects you to the residential or mobile device. This is used so that the proxies can rotate without interrupting your authentication in whatever software you're using.
The load balancers stay the same so that you don't have to change your proxy information.
Furthermore, load balancers make the entire network faster by smartly distributing clients across the network. This is the reason why some people doing reverse IP searches think that the residential or mobile proxy they just purchased is incorrectly a data center proxy.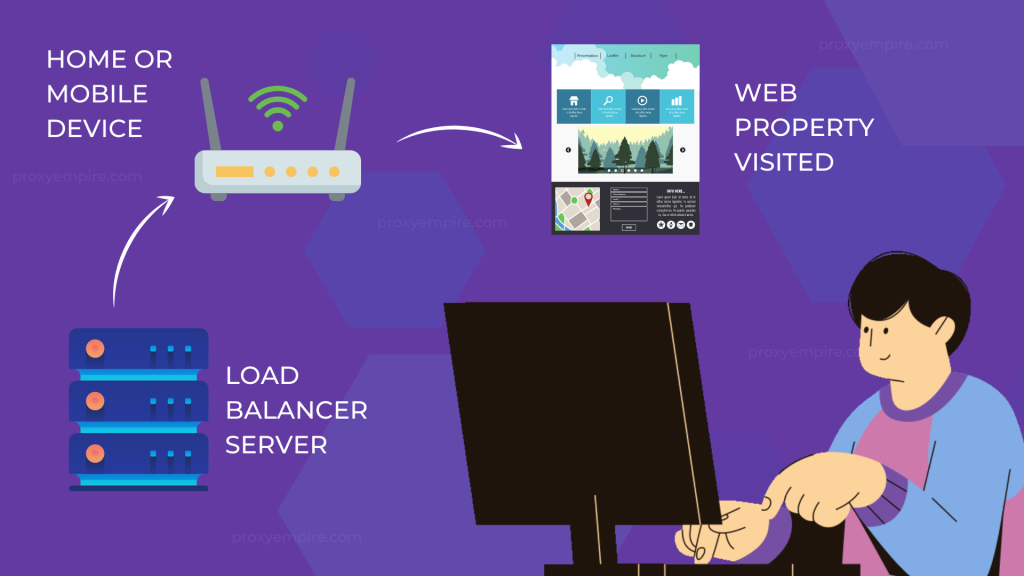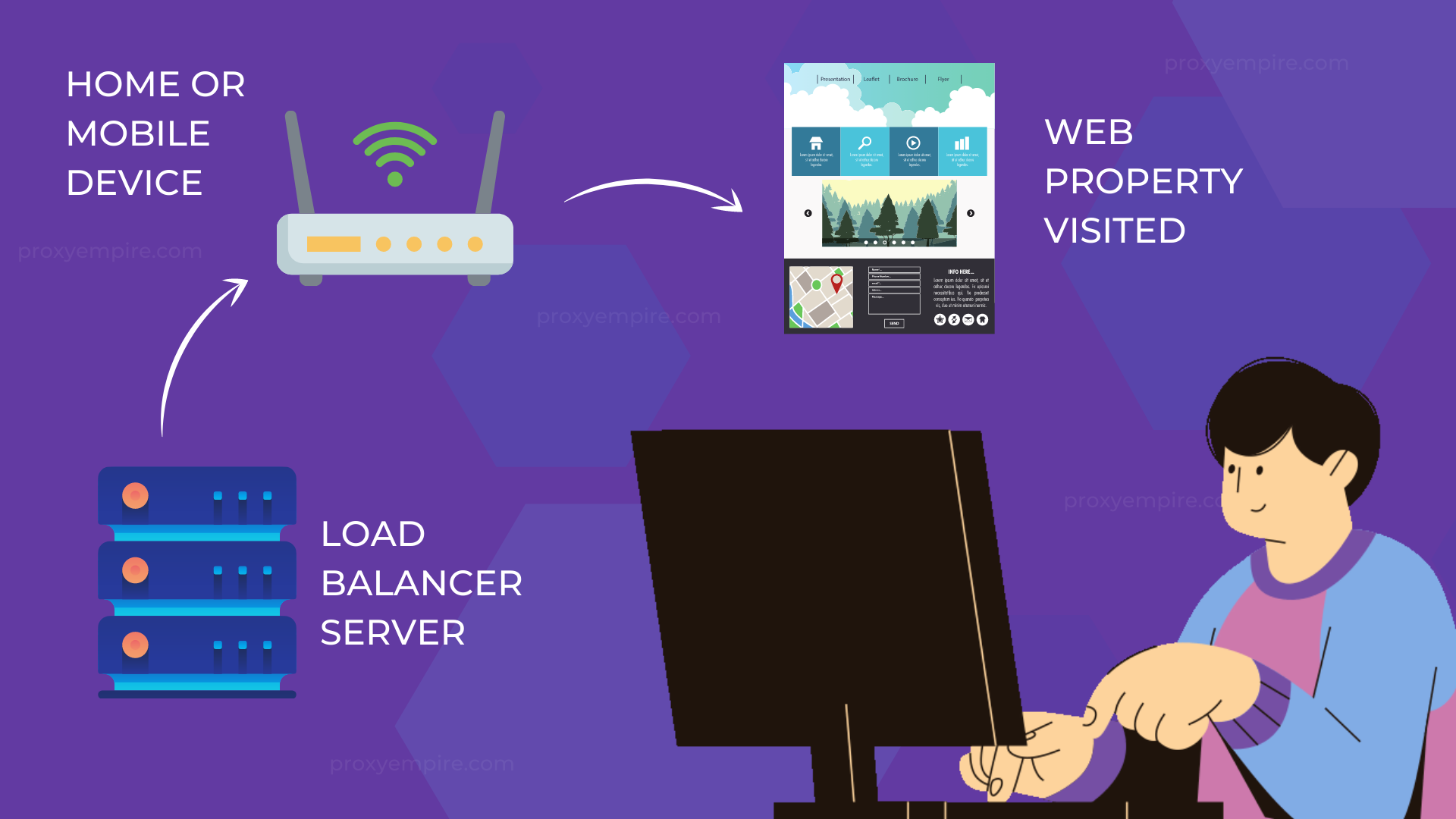 If you just copy/paste the load balancer IP into a whois website, you will get a server location.
To test your location correctly simply authenticate the use of the load balancer IP within your software or headless browser and then proceed to whoer.net.
Now you should be able to generate the GEO-Location set in your proxy panel filters.
Test Authentication & Real IP Address
Sometimes a connection will fail because the authentication has changed. Anytime you select a new location in the filters of your dashboard the username and password will propagate new details. Make sure you update those credentials when changing locations.
Most software is compatible with username/password authentication.
If your custom software cannot perform this task, you can simply reach out to us and we will whitelist your IP Address. Remember, getting this right is critical before testing the proxies.
Once complete you can use ProxyEmpires inhouse test.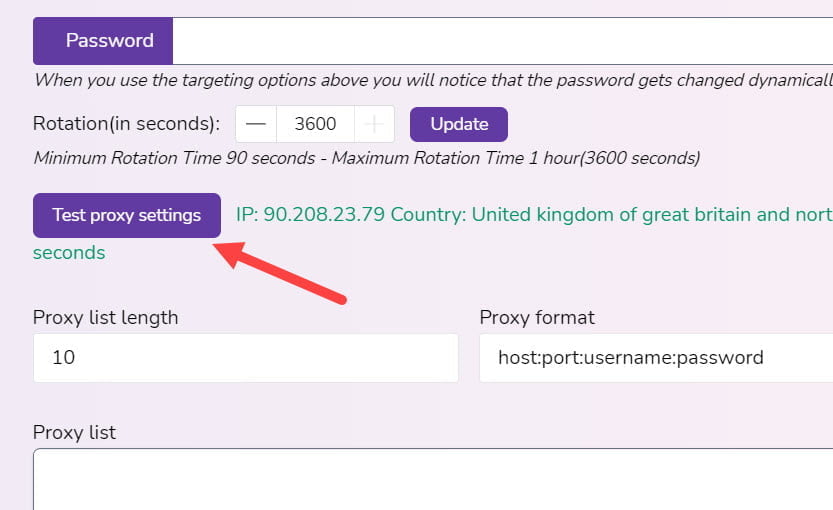 Or go back to Whoer.net once the proxy is set up properly.
Why Are The Proxies Still Not Working?
A common error can be that the proxy cannot fetch results or the connection resets. Usually, this error is prompted by a couple of different factors and a few settings changes can fix it.
1) You have selected too many filters at an unpopular location and there are simply not enough nodes active at that current time to facilitate your requests. To fix this simply try broadening your filters.
2) Check your account to make sure that you're not out of bandwidth because that can cause there to be an error such as not fetching the results.
3) If you're trying to rotate the proxies too quickly it may cause them to timeout. Try increasing the rotation time within your client proxy manager.
If all three of these solutions did not fix your issue you may try a new port or again change the location that you're targeting. While ISP selection is great, sometimes it can cause there to be a lack of residential or mobile proxies in a small area.
Still Getting Banned? Try This.
Residential and mobile proxies are only the beginning of being anonymous on the Internet or having the ability to make millions of requests depending on your use case. Other factors can cause platforms to recognize your identity and ultimately ban you.
The first step is to recognize your user footprint on the internet using a free tool like Pixelscan.
What tools like these will allow you to do is understand what information web platforms are gathering about your systems' machine.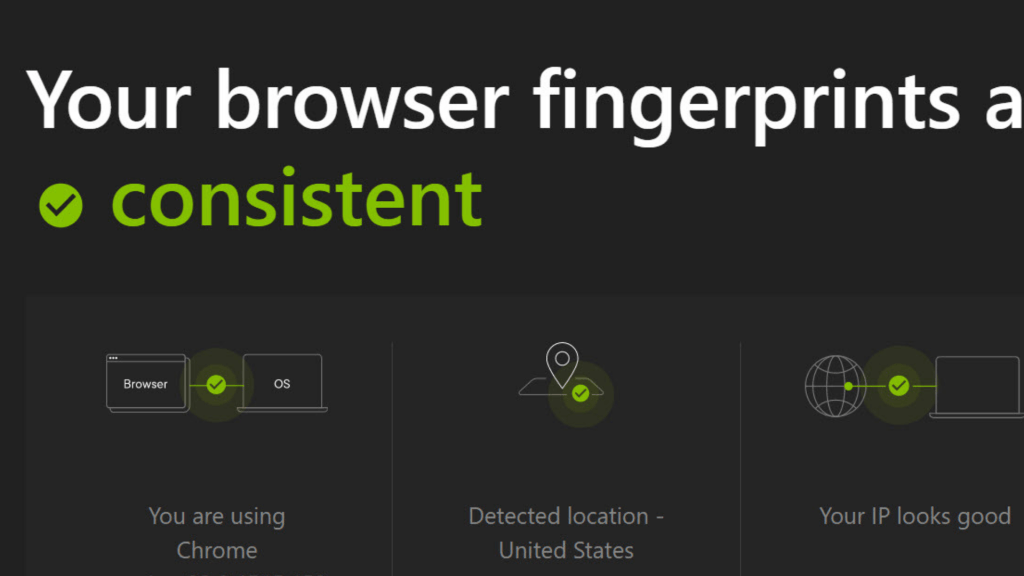 Changing your IP address is just one of many details.
If you're using a residential or mobile proxy but nothing else has changed per account, then you can easily get the proxies themselves banned from a platform because the administrators will clearly see it is you who are behind each node.
To stop this from happening you need to use an antidetection headless browser like Multilogin, Adspower, Kameleo or a custom coded solution.
If you're using a custom-made APP or software stack make sure you allow for footprint spoofing. Proxy partners cannot change these settings for you, but they are indeed critical for proper operation.
Most of the time it's not the residential or mobile proxies at fault for connection issues. Improperly testing proxies can cause frustration and if you use them incorrectly you will still leave a footprint that can compromise the proxies themselves on a particular platform.
If you need any help setting up your proxies you can always reach out to us in the live chat.