⇒ Are you looking for a way to manage proxies & connections with ease ? 
Proxifier is the ultimate tool for managing proxies and connections. It's powerful, easy to use, and offers the most secure solution to controlling your proxy connections. Whether you're a developer or a business user – Proxifier has everything you need to give you complete control over your Internet connection…
⇒ In this article, we'll take an in-depth look at what Proxifier can do for you. We'll explore its features, discuss how it works – and explain why it's the best choice when it comes to managing your connection settings. With Proxifier, you can easily configure proxy settings to make sure that all of your data is sent safely across the web. Plus, there are plenty of customization options available so that users can tailor the program to their individual needs.
⇒ Finally, we'll discuss some of the benefits of using Proxifier compared to other solutions on the market. With its advanced capabilities and easy setup process, Proxifier is second to none when it comes to managing proxy connections securely and efficiently. So let's dive in and take a closer look at what makes this powerful utility so great !! 
⇒Discover our: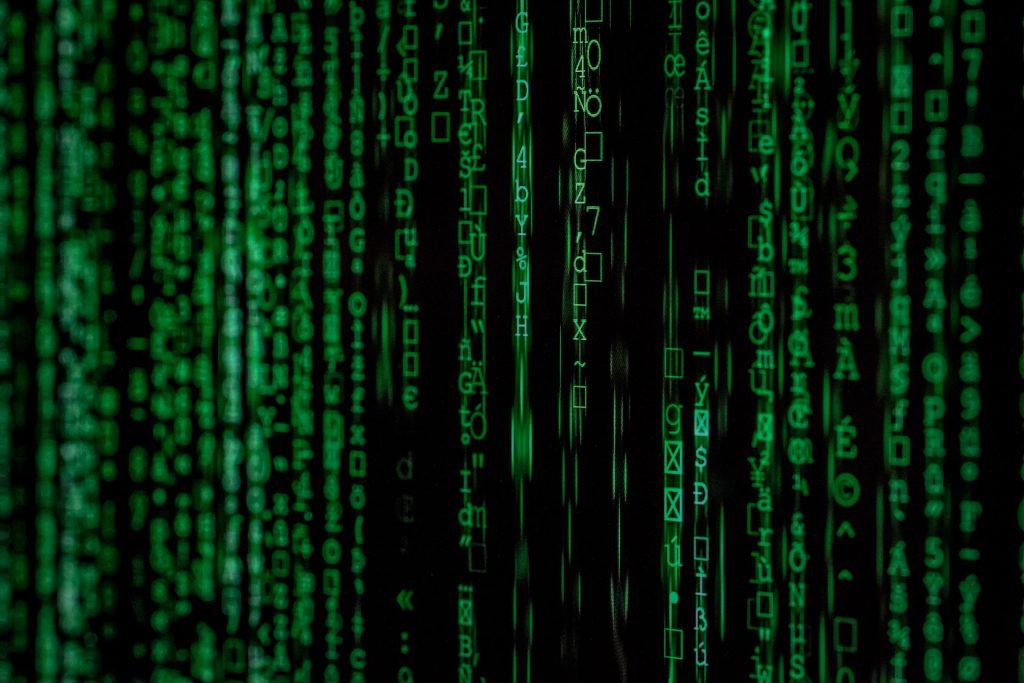 What is Proxifier?
=> (Proxifier is an advanced tool for managing proxies and connections) !  It allows users to easily switch between different networks and protocols – depending on the application being used. With its powerful features – Proxifier simplifies the process of connecting to different networks and helps to improve network performance…
=> Proxifier provides some benefits for users ! It makes it easier to manage multiple proxies and connections by providing an easy-to-use interface. 
*(Additionally) – Proxifier offers a wide range of options for customizing how the program works, allowing users to tailor the program to their individual needs. 
⇒ Finally – Proxifier also provides enhanced security features that help protect user data while using public networks or other insecure networks !
⇒ Ultimately – Proxifier is an essential tool for anyone who needs to quickly switch between different networks and protocols to get the most out of their online experience. The program's intuitive interface and customizable settings make it easy for users to manage their connections with ease…
System Requirements
⇒ Proxifier is an easy-to-use tool that requires minimal system requirements. It can be used on Windows, Mac, and Linux operating systems. For Windows, it requires Windows 7 or higher, while for Mac it needs macOS 10.7 or above. Linux users will need either Ubuntu 12 or higher, Fedora 16 or higher, or OpenSUSE 12 or higher.
⇒ It also requires a minimum of 256MB RAM and at least 20 MB of available disk space. Proxifier runs on any x86-compatible processor with a clock speed of 1GHz or faster. A network connection is needed to install the software and configure your settings once it's installed.
⇒ Overall, Proxifier is a reliable tool that is compatible with all popular operating systems and requires minimal system requirements. Its intuitive interface makes it easy to use for any user level.
Benefits Of Using Proxifier
*Using Proxifier offers many benefits for managing proxies and connections. For example – it eliminates the need to manually configure each application or device to connect to a proxy. This saves time and energy in setting up your network ! With Proxifier – you can also easily change the settings of proxies according to your needs.
*Another great benefit of using Proxifier is its compatibility with a range of operating systems and applications. You can use it on Windows – macOS – Android – iOS – Linux, and more. It also supports the most popular internet protocols like HTTP/HTTPS/SOCKS4/5, VPN/tunneling protocols, SSH tunnels as well as proxification of UDP traffic. 
⇒ This ensures that you will always be able to use the apps and services you need without any problems…
*In addition, Proxifier comes with advanced features such as logging capabilities which allow you to monitor all the activities going on in your network. It also includes detailed analytics so that you can identify any potential issues quickly and take corrective action if necessary. All these features make Proxifier an invaluable tool for managing proxies and connections.
Configuring Proxifier Settings
Now that you know the benefits of using Proxifier, it's time to learn how to set up and configure it. Configuring Proxifier settings is straightforward & intuitive, but having a few helpful tips can make the process even smoother.
=> First, you'll need to decide whether you want Proxifier to manage your connections automatically or manually. If you choose automatic – Proxifier will take care of everything for you. It will recognize when a connection needs to be proxied and will do so without requiring any input from you. On the other hand, manual mode gives you more control over which connections are proxied and when they are proxied.
=> Once you have decided on your mode, you can start customizing your settings. The next step is deciding which protocol(s) should be used for each connection type – such as HTTP(s), FTP, SOCKS5, etc. Each protocol has its advantages and disadvantages and the right choice depends on the specific scenario at hand. Once the protocols have been selected, Proxifier allows users to specify proxy addresses for each one. This ensures that all outgoing connections use the same proxy server for maximum privacy & security.
=> Finally – if desired, users can also set up rules-based routing to customize their proxies even further. Rules-based routing allows users to route certain traffic through different proxies based on criteria such as network address or application name – giving them an unprecedented level of control over their online activity. With these simple steps complete, users can now enjoy all the benefits of using Proxifier with peace of mind knowing their data is secure & private from prying eyes.
Creating And Editing Proxy Rules
-Creating – editing proxy rules is the core of Proxifier's functionality. It's what allows users to control which applications – connections are going through a proxy server. To create a new rule, users need to click on the New button in the Rules section of the program. From there, they can customize their rule with various settings such as protocols, target IP addresses, and source addresses.
-Once a rule is created, users can edit it whenever needed by selecting it from the list and clicking on Edit Rule. This will open up a window with all of its settings that can be adjusted as desired. Additionally, rules can be enabled or disabled without deleting them so that users can easily switch between different setups without having to recreate their rules each time.
Overall, Proxifier offers an intuitive way to manage proxies & connections with easy-to-configure rules. This powerful tool makes it simple for users to configure their setup to get the best performance out of their connection according to their needs.
Setting Up Network Connections
⇒ Now that you've created & edited your proxy rules – it's time to set up your network connections. To ensure the best performance, it's important to configure your computer's settings properly. With Proxifier, this process is straightforward.
-First, you will need to add a new connection in the 'Connections' tab. You can choose from a range of supported protocols including SOCKS5, HTTP/HTTPS, SSH, and FTP. Once you've selected the protocol that fits your needs best, simply enter the remote server address and port number…
-You can also use Proxifier to configure local connections such as WiFi or dial-up modems. Just enter the local IP address and port numbers for each connection you want to use with Proxifier. Once configured correctly, these connections will be automatically routed through the proxy server when activated !
-With all of your connections set up correctly in Proxifier, you can now start routing traffic through them easily & securely with just a few clicks of your mouse. This makes it simple to manage multiple network connections & proxies at once without having to manually configure each one individually…
Controlling The Network Traffic Flow
-Proxifier is the ideal tool to control & manage your network traffic. It allows you to configure proxy servers and establish connections between them, allowing you to control the flow of traffic in your network ! 
With Proxifier – you can route traffic through specific proxy servers for different applications, ensuring that the data is routed securely and efficiently…
You can also set up rules for how your traffic is routed, allowing you to prioritize certain types of traffic over others…
-Proxifier also provides a wide range of monitoring tools, giving you complete visibility into your network's activity. You can view detailed information about each connection, including bandwidth usage and latency times. This allows you to identify potential bottlenecks or other issues that might be affecting your network performance. It also helps maintain security by blocking unauthorized connections and monitoring suspicious activity.
-The ultimate solution for managing proxies & controlling network traffic, Proxifier makes it easy to keep track of your connections and ensure maximum performance. Its powerful features give you complete control over the flow of information in your network with minimal effort. 
⇒ With Proxifier, it's easy to stay on top of your network health and security needs at all times.
Security & Privacy Protection
⇒ Proxifier provides users with powerful security & privacy protection. Built into the Proxifier software is a network firewall, which prevents unauthorized access to sensitive information. All data sent through the Proxifier tunnel is encrypted, ensuring that no one can snoop on your online activities. Additionally – Proxifier has built-in support for various types of authentication protocols, such as Kerberos and NTLM, so that only authorized users can access the network.
⇒ The Proxifier software also features advanced filtering tools which allow you to customize your connection settings and establish rules for how certain traffic should be routed. You can also configure specific IP addresses or domains to be blocked from reaching your computer. This way, you can ensure that malicious actors do not gain access to your machine or data without permission ! 
⇒ Overall, Proxifier provides robust security & privacy protection for all its users. With robust encryption protocols & extensive filtering capabilities – users can rest assured knowing that their data is safe & secure when using Proxifier's services…
Conclusion
⇒ In conclusion, Proxifier is a recommended tool for managing proxies and connections. It allows users to easily configure their settings for optimal network performance. With features like the ability to create and edit proxy rules, set up network connections, control traffic flow, and enhance security and privacy, it is a valuable resource for any user.
⇒ Overall, Proxifier is a useful tool for managing proxies and connections. It can benefit frequent travelers and those seeking added security when using public networks.
*Take the time to read our different articles
–https://proxyempire.io/scraping-python-residential-proxies/ 
–https://proxyempire.io/residential-proxies-phantomjs/ 
–https://proxyempire.io/unblocker-proxy-residential-proxy-solutions/ 
–https://proxyempire.io/best-premium-proxies/ 
–https://proxyempire.io/residential-proxies-eventbrite/ 
AND MORE… Visit our blog now!!  (https://proxyempire.io/blog/)