Collect The Data Your Project Needs with the Best Residential Proxies
Power Your Web Scraping & Data Gathering With Our Residential, Mobile And Datacenter Proxies. Gain access to proxies in over 170+ countries and 25,750,000+ worldwide clean IP Addresses to access any content at scale.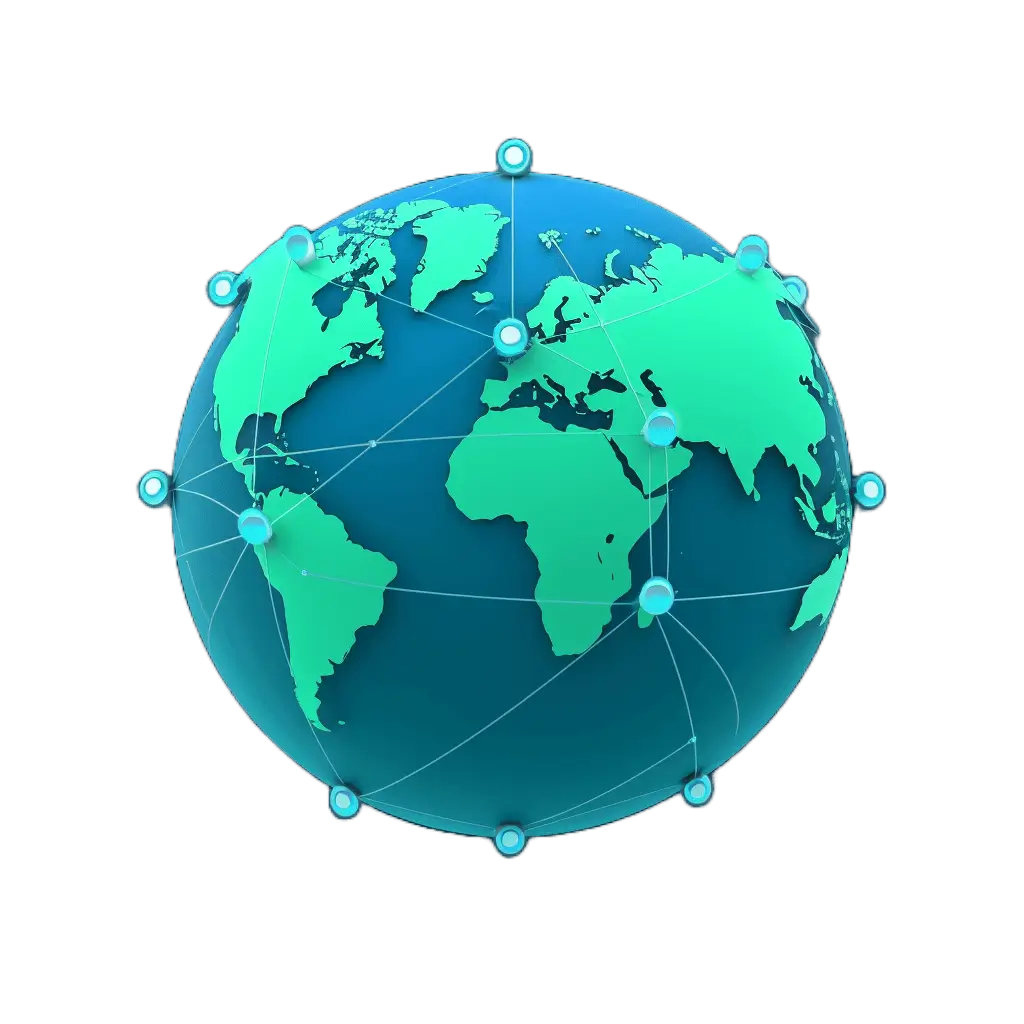 Our state-of-the-art proxies.
Experience online freedom with our unrivaled proxy solutions. Pioneering in breaking through geo-barriers, CAPTCHAs, and IP blocks, our premium, ethically-sourced network boasts a vast pool of IPs, expansive location choices, high success rate, and versatile pricing. Advance your digital journey with us.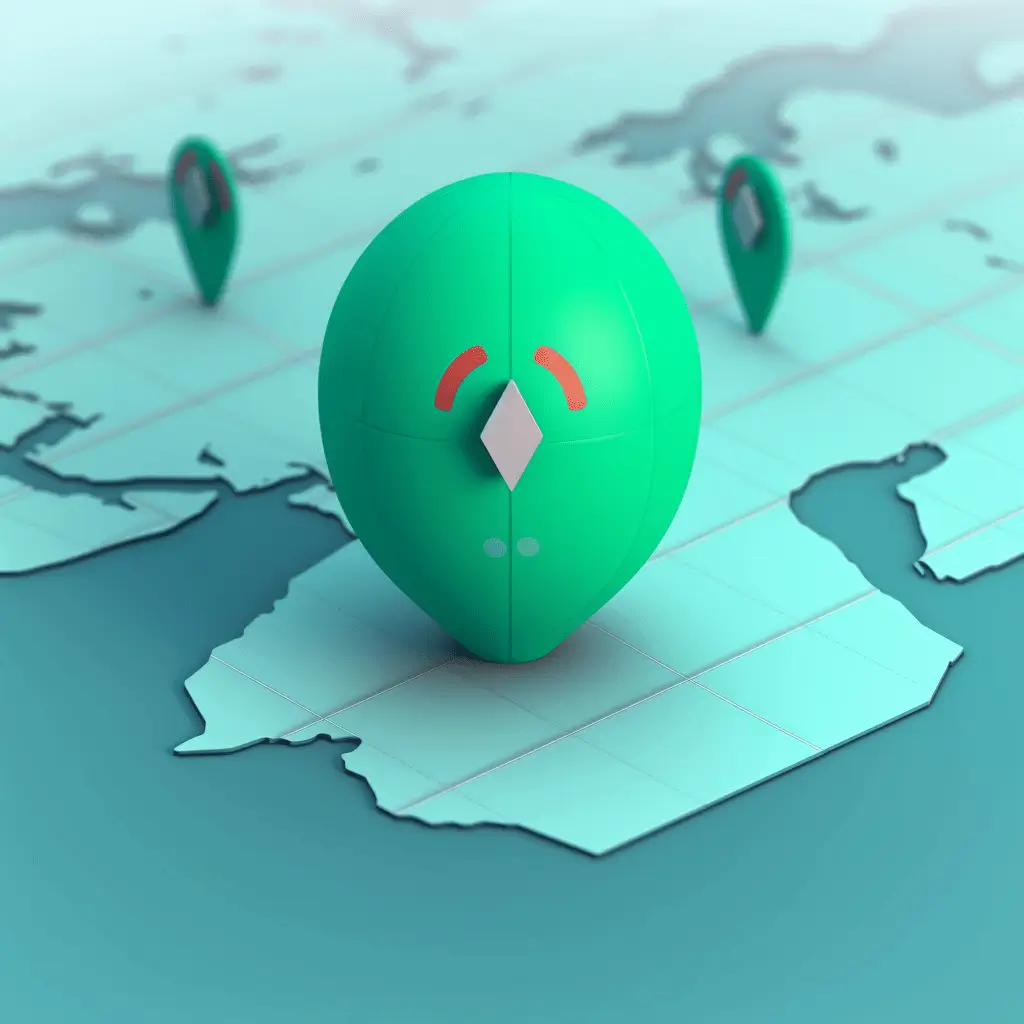 Lightning Fast Residential Proxies, Available in over 170 Countries.
ProxyEmpire provides over 9 million rotating residential proxies that are ethically sourced, equipped with advanced filtering that allows you to target countries, regions, cities, and ISPs.
Each residential proxy plan comes with VIP integration support to get you set up in minutes. ProxyEmpire supports use cases other proxy partners simply do not.
Our residential proxies work well with all standard proxy protocols to ensure that they integrate with any software stack you may have.
We also offer static residential proxies, also known as ISP proxies, which allow you to keep using the same IP for a month or longer.
4G Rotating Mobile Proxies.
ProxyEmpire gives you access to a robust infrastructure of mobile proxies that work well with use cases that involve APP-only platforms.
Collect data in new ways designed for mobile and never look suspicious when making requests.
Rotating mobile proxies offer the best connection possible and Proxy Empire provides them in over 170+ countries where you can filter down to the mobile carrier level.
We also offer dedicated mobile proxies with unlimited bandwidth where you are in full control of IP changes and can enjoy the highest proxy speeds.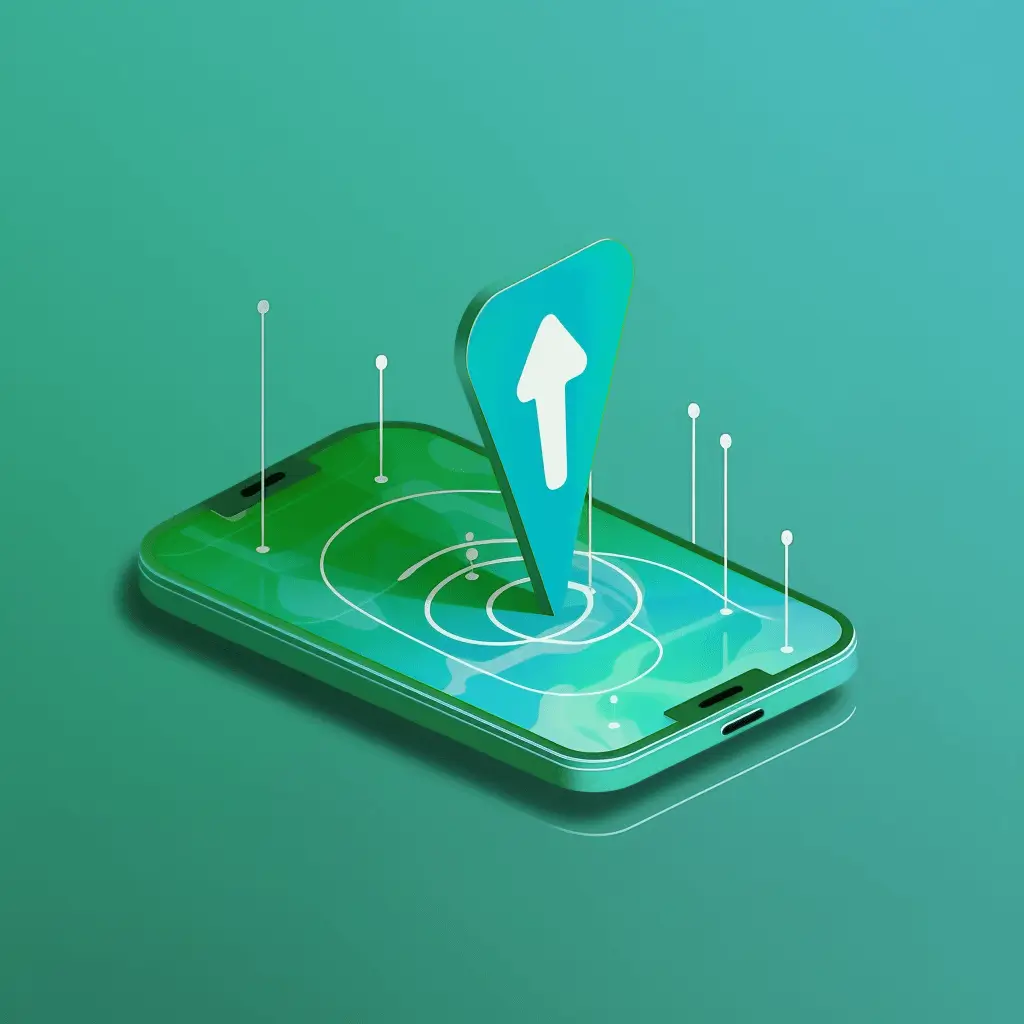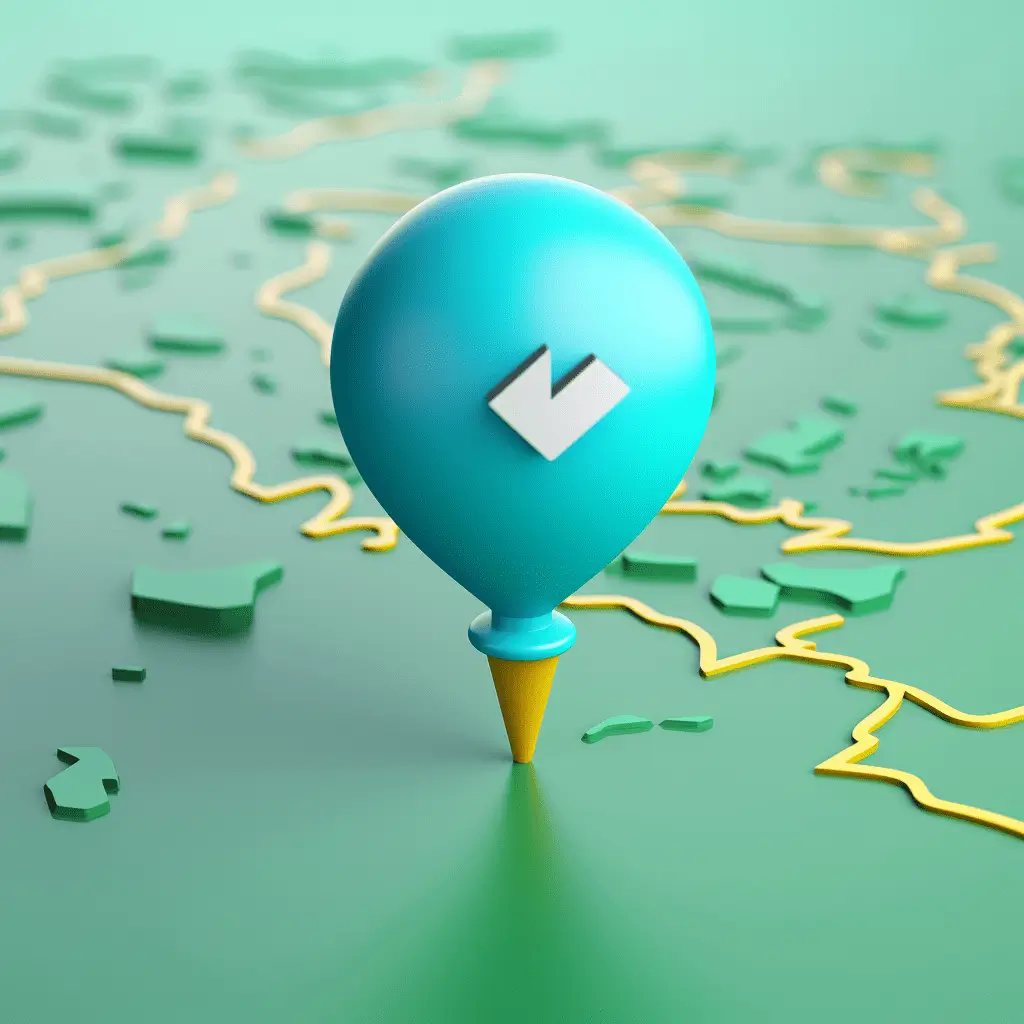 A Rotating Proxy Provider With No Limits.
We are the only backconnect proxy partner to offer rollover data. That means you get to keep the data you do not use in a monthly cycle.
Enjoy unlimited concurrent connections in any GEO location and never again face throttling and IP blocking.
Our robust rotating proxy network boast a 99.86% uptime and each IP address is tested for quality to ensure you are receiving only the best rotating proxies.
Frequently Asked Questions About Proxies
A residential proxy service allows you to route your internet traffic through residential IP addresses from around the world. This can help you access websites and content that may be blocked in your own country.
Below are some common questions about residential proxies:
Can residential proxies be used on mobile devices?
Yes, residential proxies work on both desktop and mobile devices.
Configure your mobile browser or app to route through the proxy IP and port to mask your mobile traffic.
What are backbone residential proxies?
Backconnect or backbone proxies don't route your full connection through the proxy.
Only the actual outbound requests go through the proxy's IP. This offers faster speeds than traditional full-tunnel proxies.
Are residential proxies legal to use?
Using residential proxies is completely legal in most countries. You simply access the open internet through IP addresses assigned to other users. Make sure to comply with website terms of service. Never use proxies for malicious activities.
How do I get started and buy residential proxies?
Find a

reputable proxy provider

with a large, reliable pool of residential IPs to buy your proxies.

Select rotating or static proxies based on your use case. (get started with the

best residential proxies

)

Choose location targeting if you need proxies from certain countries/cities.

Route your traffic through the IPs using the provided host, port, username, and password.
What should I look for in a proxy provider?
Key factors include pool size, geotargeting options, speeds, uptime rating, API availability, reasonable pricing, and responsive customer support. Comparing multiple providers can help you find the best residential proxy service for your needs.
Key-Takeaways
Proxies serve as the internet's invisibility cloak, enabling anonymous, secure browsing and bypassing online restrictions.
Best options include:
Residential proxies, derived from real devices, making them trustworthy by online services. Ideal for web scraping, social media automation, and market research.
Backconnect proxies

 

use a dynamic connection increasing their reliability and making them harder to block. It's ideal for rigorous tasks like web scraping or social media automation.
With proxies, you can:
Access geo-restricted content: Unlock region-specific Netflix shows or other platforms.
Bypass blocked sites: Gain access to unavailable websites in your region such as Facebook.
Protect privacy: Conceal your real IP safeguarding your privacy.
Scrape websites: Extract data like product prices from Amazon or LinkedIn contact info.
Automate tasks: Automate social media posts, email marketing, etc.
For reliable, effective proxies, residential and backconnect proxies are top-tier choices.
Ready to unlock a whole new world of safe, secure, and unrestricted browsing? Start your journey with ProxyEmpire now, and enjoy the power of top-tier residential and backconnect proxies. Click here to get started!
See How Clients Are Using Our Residential Proxies.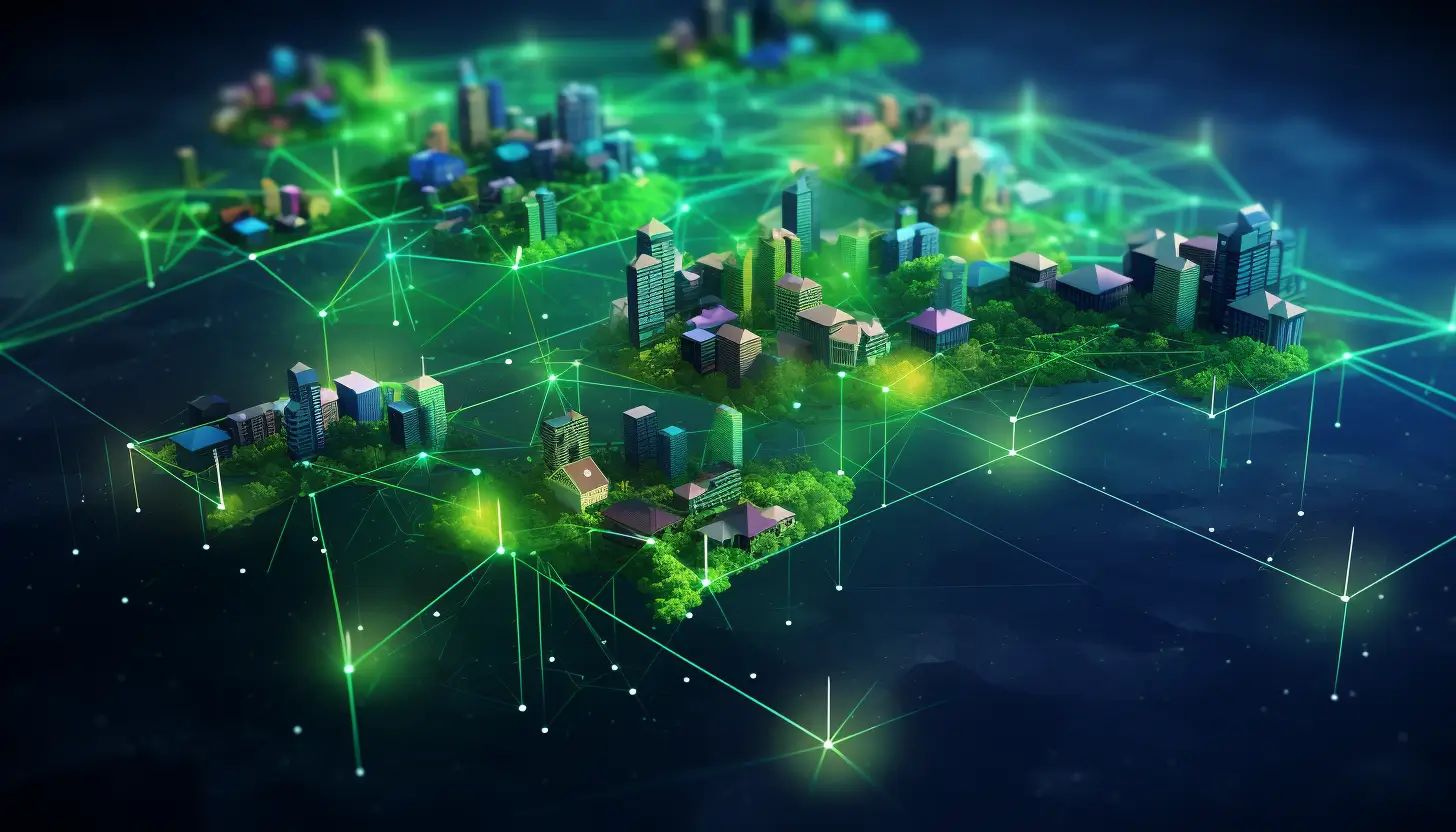 Imitate an Organic User and Banish Concerns About Web Scraping
One of the primary uses of any residential IP address is for data scraping of publicly available information, including product listings, price indexes, and so on. With ProxyEmpire residential proxies, you get to imitate an organic web user, reducing the chances of your web scraping activities being flagged as bot-like and earning you blocks from certain websites. ProxyEmpire allows you:
Effortlessly blend into the crowd of regular internet users
Avoid having your data collection activities misinterpreted as suspicious activity
Enjoy high success rates in terms of data collection
Access Geo-Restricted Content with Ease
With the aid of residential proxies, you can easily skirt past geographical content boundaries which would ordinarily prevent you from accessing certain types of content. Whether it's for ecommerce purposes, MAP monitoring, or fare aggregation across different sectors, you can trust ProxyEmpire residential proxies to provide you with the data access you need.
Customize Your Proxy Control Experience
Whether you're using the dashboard or backend services, managing your proxies is a breeze. Our residential IPs come with an improved public API which allows you to manage your proxies without needing to log into your dashboard. Using ProxyEmpire's Residential Proxy API, you can:
Create, update or delete sub-users

Set traffic limits

Gain access to proxy users' traffic statistics
We're always working on enhancing our services and you can expect more features to be added to the public ProxyEmpire API in the near future.

User-friendly Interface, Supportive Team, and Amazing Results
Our mission is to provide you with not just results you want, but the service experience you deserve. If you run into any issues or need guidance on how to move forward, our supportive team at ProxyEmpire is always eager to help.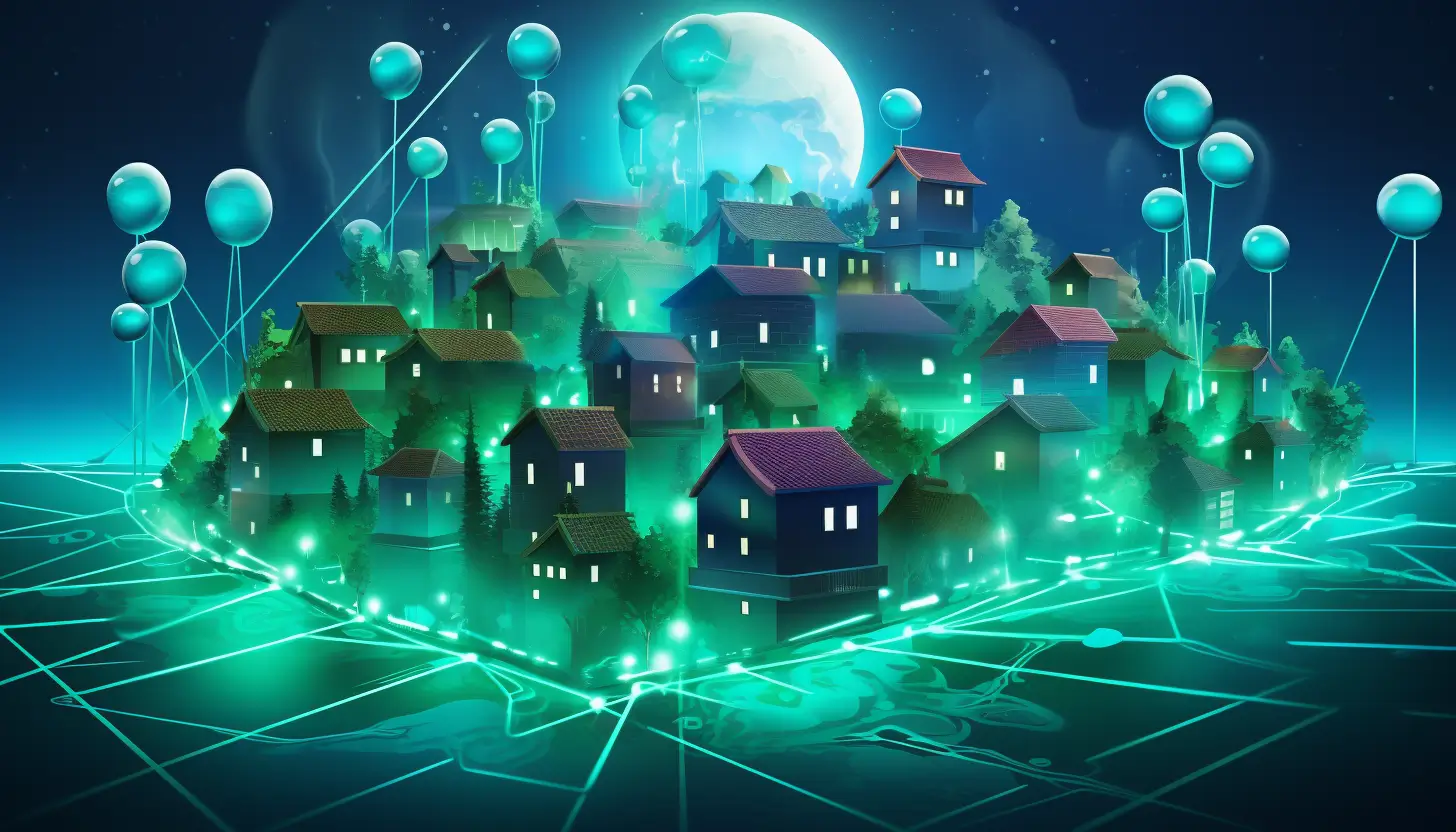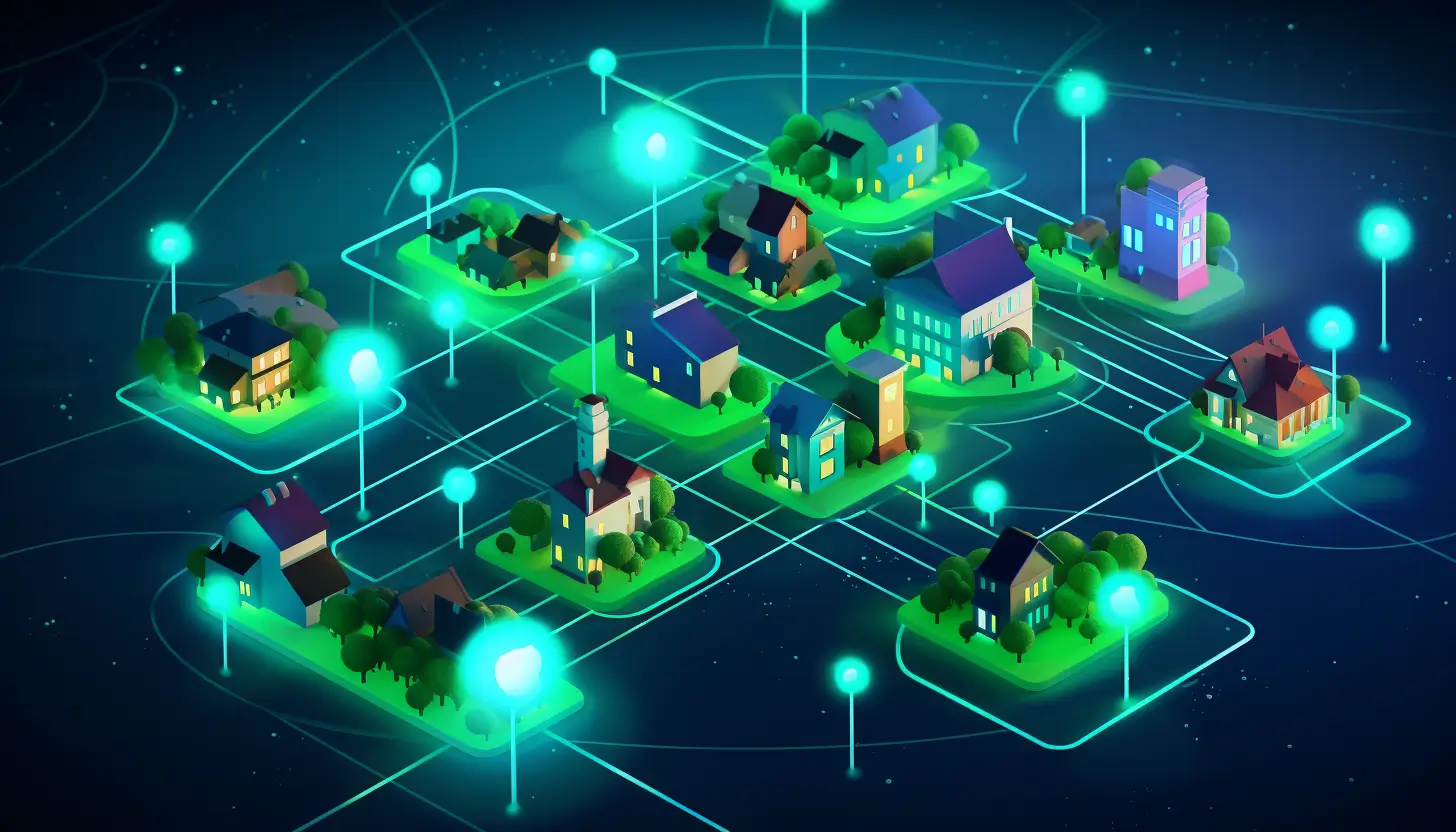 Largest Selection of Residential Proxies
Choose from our wide collection of ethically sourced, A+ grade proxies pooled from the largest resource in the market — 100M+ pool.
Reliable Network with only the Best Infrastructure
With a 99.9% uptime backed by a patented solution, we provide you with nothing short of the most reliable proxy service in the market.
Swift Response for Uninterrupted Data Collection
Our industry-leading response time of 0.6s ensures that your data-gathering exercises are never disturbed.
At ProxyEmpire, we're fully committed to ensuring that you have a seamless and successful experience conducting your online operations, without any unnecessary hitches or setbacks. So why not start using our residential proxy tool today and let us give your digital activities that much-needed boost?
Why Choose ProxyEmpire?
Residential Proxies Evade blockage when harvesting data with ProxyEmpire's Residential Proxies.
Broadest and Dependable Residential Proxy Network Fuel your data-collecting projects with the revolving Residential Proxies of ProxyEmpire, sourced from a pool of over 25 million IPs. With extensive coverage of residential IP addresses worldwide, circumventing location-based blocks becomes a breeze.
Vast Global Proxy Pool for Convenient Access to Public Data Avail is one of the market's most trusted and massive proxy services, offering more than 25,75,00,000 IPs, extending across more than 170 countries globally.
Augmented Security Pick from HTTP, or the swift and trustworthy SOCKS5 protocol for added security.
Ethically Harvested Proxies ProxyEmpire's Residential Proxies are of superior quality and are derived from authorized sources
Accurate Targeting with No Hidden Expenses Relish unlimited access with our Residential Proxy network, which spans over 170 countries. Evade location-based restrictions with the most extensive and stable residential proxy network, supported by our patented solution.
Country

City

State

ASN / ISP targeting
| Features / Advantages | ProxyEmpire 🏰 | Competition 🚧 |
| --- | --- | --- |
| Residential Proxy Network Size | Over 25.75M+ IPs spanning +170 countries worldwide 🌎 | Smaller network size and limited global coverage |
| Security | Choice between HTTP, and SOCKS5 protocols for enhanced security 🔒 | Limited security options |
| Source of Proxies | Ethically sourced high-quality proxies ✅ | Potential usage of low-quality or unethically sourced proxies ❌ |
| Targeting Precision | Country, city, state, ASN / ISP targeting ✔️ | Less precise targeting options, potential extra fees for advanced targeting ❌ |
| Integration Ease | Hassle-free with developer-friendly documentation, endpoint generator and public API 👩‍💻 | Potential compatibility issues and lacking customer support ❌ |
| Hidden Fees | None - all features included in pricing 🎯 | Additional fees for targeting or concurrent sessions ❌ |
| Concurrent Sessions | Unlimited 🚀 | Limited or additional charges for more sessions ❌ |
| Proxy Access | Single backconnect entry for consistently rotating proxies 🔄 | Fixed proxies that might lead to IP bans and CAPTCHAs ❌ |
| Data Usage Management | Detailed proxy usage statistics through dashboard 📊 | Limited data usage management tools ❌ |
| Customer Support | 24/7 chat support + Dedicated Account Manager for Corporate & Enterprise clients 👨‍💼 | Limited support hours, no dedicated account management ❌ |
| Proxy Management Tool | Free proxy management tool for Chrome browser 🧰 | No such tool or extra charges ❌ |
| Use Cases | Review monitoring, ad verification, travel fare aggregation, cybersecurity 📈 | Limited usability and potential difficulties in specific use cases ❌ |
Effortless Integration for a Smooth Initiation ProxyEmpire's revolving Residential Proxies are simple to incorporate and manage. Endpoint generator User-friendly documentation for developers Integration with third-party software Management of proxy users with Public ProxyEmpire API
No-Charge Targeting Our Residential Proxy network extends across more than 170 countries and offers country, city, state, and ASN / ISP targeting. ProxyEmpire proxies facilitate access to location-restricted content without hidden costs.
Unrestricted Concurrent Sessions Unrestricted Concurrent Sessions Unlike other proxy services, ProxyEmpire imposes no limit on concurrent sessions. Thus, you can effortlessly expand your data collection projects as needed.
Single Backconnect Access Single Backconnect Access A single backconnect proxy gives you entry to a continually alternating proxy pool, enabling sessions' control and evading IP prohibitions and CAPTHCAs. Consequently, your scraping projects enjoy an average success rate of 99.95%.
Reliable Residential Proxies Our mission is to offer the best customer experience for our esteemed partners. While results may differ among individuals, we strive daily to secure our clients' trust and support them in achieving success.
Monitor your Data Consumption With the ProxyEmpire dashboard, managing your proxy usage becomes easy. Be assured your data collection initiatives will proceed without unexpected interruptions.
Detailed statistics on proxy usage

Creation and control of sub-users

Management of proxy subscription

Whitelisting of IPs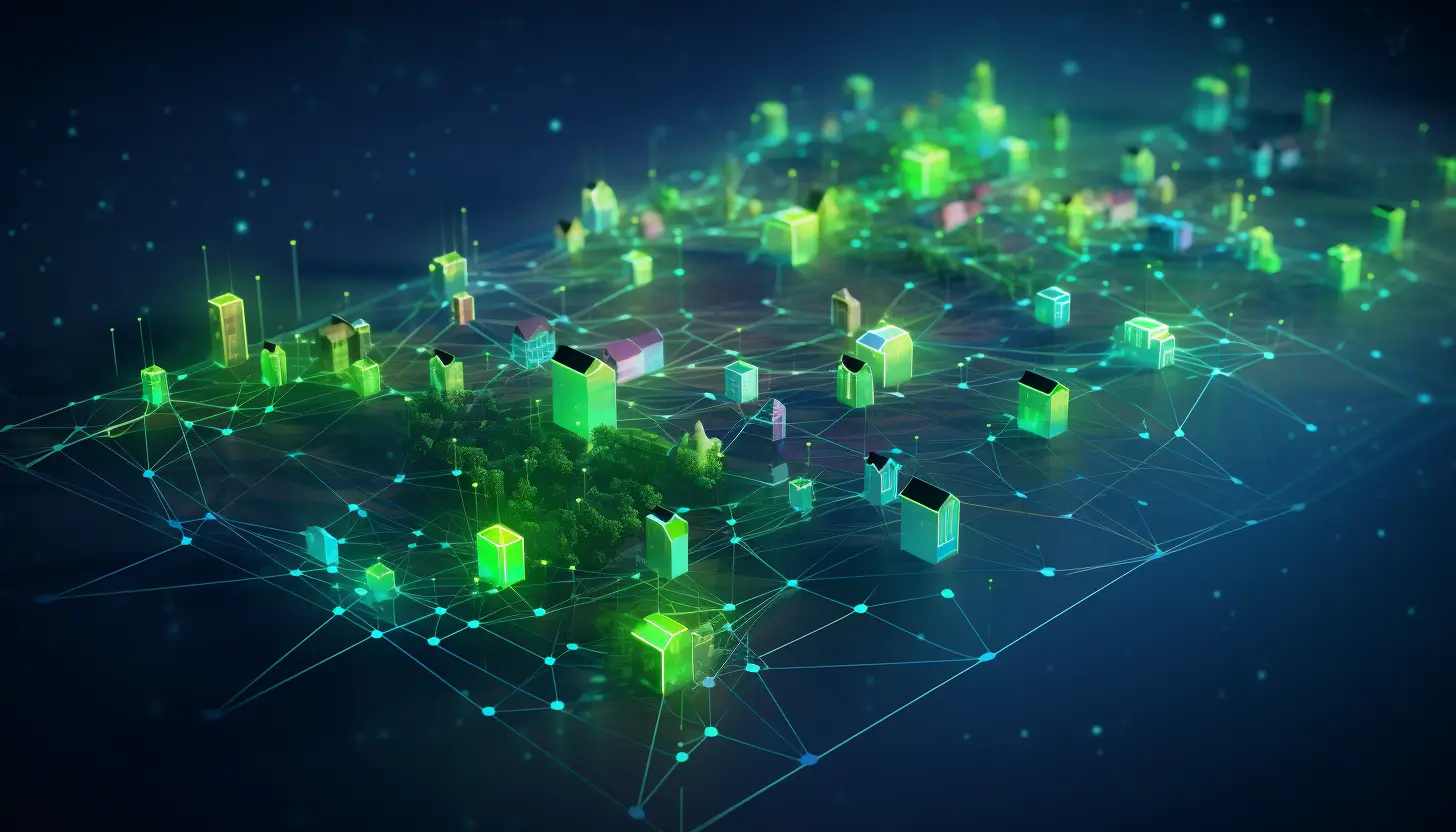 Superior Quality Residential Proxies for Large-Scale Data Collection
Dedicated Account Managers All clients receive essential help via our 24/7 chat support. For our Corporate and Enterprise Residential Proxy clients, we designate a Dedicated Account Manager to assist with any issues or requests and guide through any challenges.
Complimentary Proxy Management Tool ProxyEmpire's proxy management tools are free and compatible with the Chrome browser. Just add and toggle between various IPs on the fly with a simple one-click connection. Try ProxyEmpire's Chrome Extension
Patented Technology Our Residential Proxy network is strengthened by patented technology, leveraging an advanced transport layer network protocol. This revolutionary technology boosts our network's speed, dependability, and security, offering users an uninterrupted and streamlined data scraping experience.
Companies Enhance their Business with Residential Proxies
Review Monitoring Utilize ProxyEmpire's sturdy and reliable Residential Proxy network to supervise reviews globally, devoid of any IP blocks.
Ad Verification Use rotating residential proxies as an effective tool to examine ad display to varying audiences across the globe.
Travel Fare Aggregation Purchase Residential Proxies, source real-time localized data, and present your customers with only new and pertinent travel offers.
Cybersecurity Residential IPs serve as excellent tools to identify threats, test applications, or monitor websites across various locations.
| | |
| --- | --- |
| 🏠 Residential Proxies: | Rotating and Static |
| 📱 Mobile Proxies: | Rotating and Dedicated |
| 🖥️ Datacenter Proxies: | Rotating |
| 🌍 Proxy Locations: | 9M+ Proxies - Worldwide coverage |
| 🏎️ Speed: | High-speed connections |