Prepare to tap into the untapped potential of eBay's vast data universe with the help of an Ecommerce Scraping API! This scraping API is your golden ticket to exploring the intricacies of online marketplaces, allowing you to gather crucial intelligence that could skyrocket your business's performance.
We'll streamline the process for you, eliminating any technical headaches. Our focus is on guiding you through the process of configuring your setup and steering clear of any legal pitfalls. This way, you can adopt the most effective and lawful strategies for leveraging the power of ecommerce data.
Key Takeaways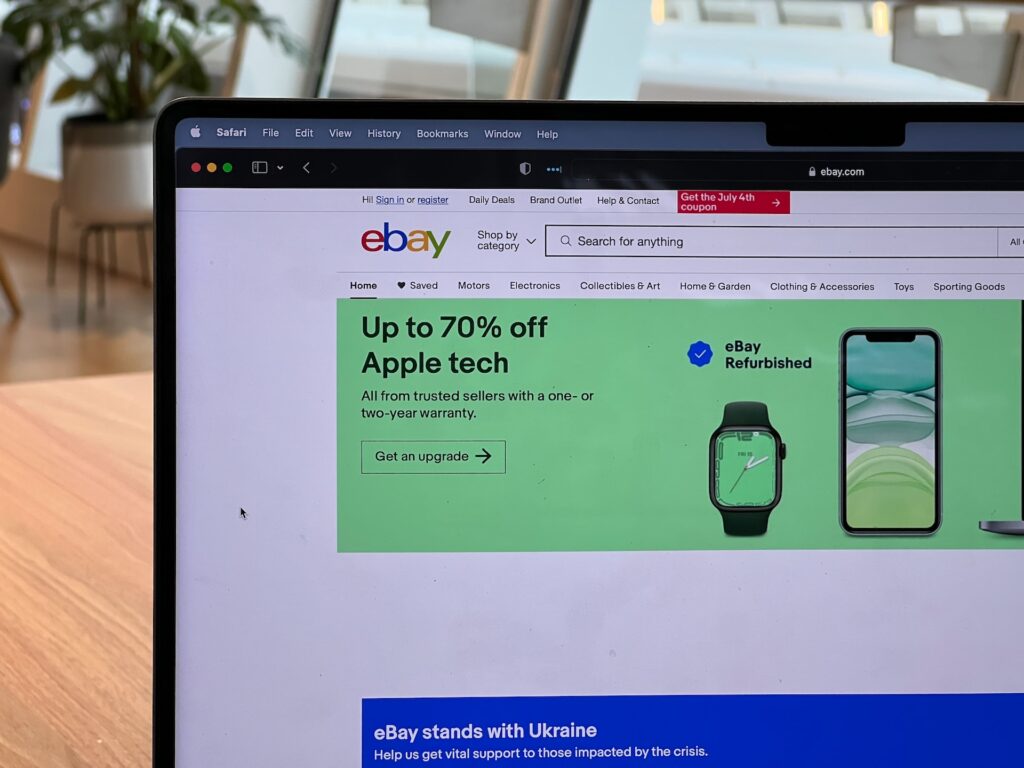 Scraping APIs automate the process of extracting data from websites, saving time and effort.
Scraping APIs are valuable for market analysis, competitive intelligence, and strategic planning in e-commerce.
Using proper headers, managing errors, and adhering to eBay's API terms of service are important best practices for scraping.
Navigating legal concerns includes respecting rate limits, avoiding restricted data areas, and complying with data protection laws.
Understanding Scraping APIs
Before diving into the specifics of an eBay scraping API, you must understand what a scraping API is and how it operates.
Essentially, it's a tool you use to extract data from websites automatically. It navigates the site, pulls necessary information, and presents it in a usable format. This process saves you time and effort, letting you focus on analyzing the data, not gathering it.
Importance of eBay Data
Now that you're familiar with scraping APIs, you'll appreciate how valuable eBay data can be for market analysis, competitive intelligence, and strategic planning.
Harnessing this data, you can track price trends, identify best-selling products, and understand buyer behavior.
It's crucial for staying ahead in e-commerce, where knowing your competitors and market demands isn't just helpful—it's essential for success.
Setting Up Your Environment
Having understood the importance of eBay data, you'll need to set up a development environment to use a scraping API effectively.
Install the necessary programming tools, like Python or Node.js, and choose an IDE or code editor.
Ensure you've got access to the internet, then obtain eBay's scraping API keys.
Best Practices for Scraping
To ensure your eBay data scraping efforts are both efficient and respectful of legal boundaries, you'll need to follow several best practices.
Always adhere to eBay's API terms of service, avoid overloading their servers by making requests at a reasonable rate, and handle data ethically.
Use proper headers, and manage errors gracefully.
Navigating Legal Concerns
Understanding the legal aspects of scraping eBay's API is crucial to avoiding potential litigation and maintaining compliance with their usage policies.
Review eBay's API terms of service regularly
Avoid accessing restricted data areas
Respect rate limits to prevent service abuse
Secure explicit permission for data use where required
Always comply with data protection laws, including GDPR
Optimizing Data Extraction
While you navigate eBay's API for data scraping, it's essential to streamline your processes to maximize efficiency and minimize server load.
| | | |
| --- | --- | --- |
| Strategy | Benefit | Implementation Time |
| Caching Results | Reduces requests | Short |
| Query Throttling | Prevents overload | Medium |
| Data Pagination | Manages volume | Immediate |
| Selective Fields | Limits data size | Quick |