In the world of secure browsing, you're the master. You've got Ghost Browser at your fingertips, but are you using it to its full potential?
Let's get into the nitty-gritty of configuring your proxy settings. It's not as complicated as you might think. With our step-by-step guide, you'll be managing multiple proxies and troubleshooting common issues like a pro.
Experience true internet freedom with a plethora of browser options integrated with ProxyEmpire: whether you prefer browsing with the stealthier Dolphin Anty-browser, the multi-functional OctoBrowser, or indulging smartphone experience on the Samsung Internet Browser. Explore further with residential proxies for modern browsers like Coc Coc, Comodo IceDragon, or the privacy-focused Brave Browser.
Maybe you'd like to try alternative Chromium-based browsers, ProxyEmpire supports proxies for both Chromium and Ecosia, or even access Mercari with Mercari proxies. For a unique browsing experience, try Vivaldi, Maxthon, or Sphere Browser. Grasp the mystery of Headless Browsers or secure your DuckDuckGo browsing using residential proxies. Your safe and secure browsing experience is our top priority.
Ready to maximize your online security and privacy? Let's dive right in!
Key Takeaways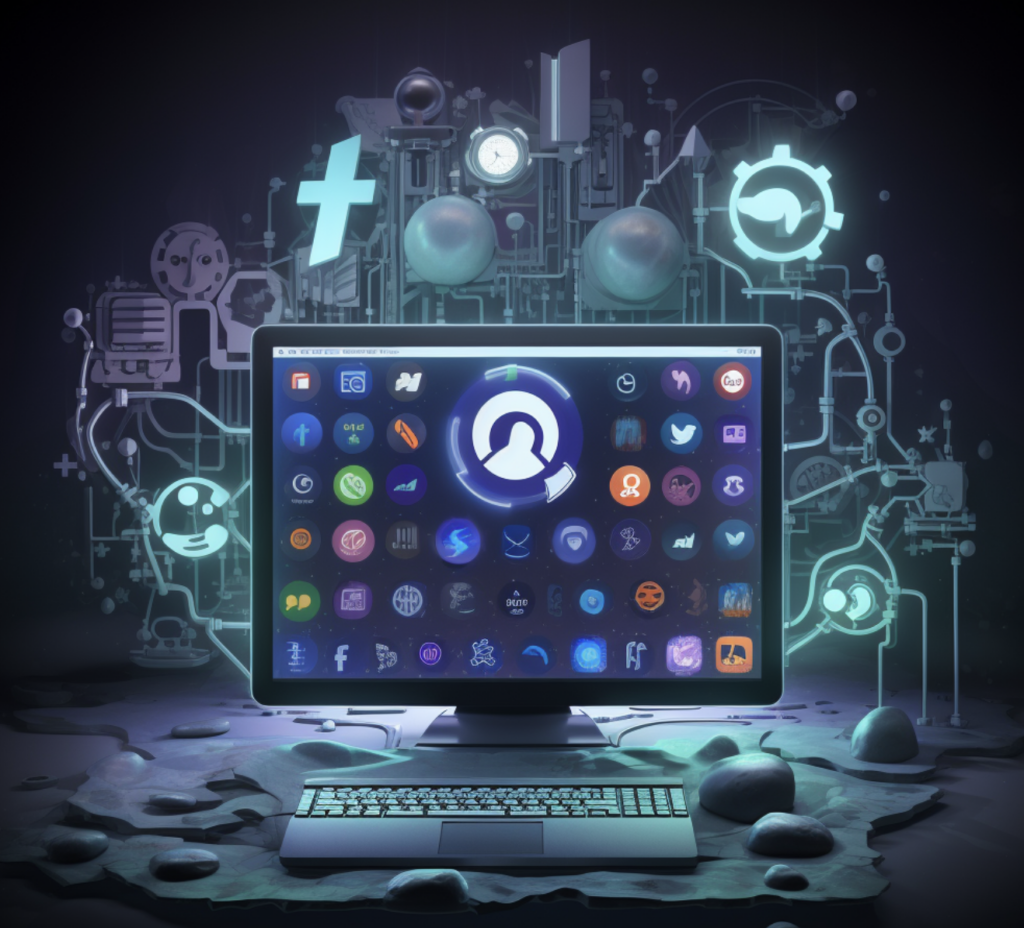 The Ghost Browser Proxy allows you to manage and switch between multiple proxies in one browser session.
Configuring your Ghost Browser Proxy is crucial for protecting your data and accessing restricted content.
Proper proxy settings improve privacy, and security, and bypass geographic restrictions.
Troubleshooting common proxy issues is important to maintain a smooth browsing experience.
Understanding Ghost Browser Proxy
The Ghost Browser Proxy is a tool you'll use to manage and switch between multiple proxies in one browser session. Think of it as your ultimate weapon for maintaining online anonymity. It allows you to access various online platforms through different identities.
You're not stuck with one IP address, you can switch it up as you please. It's like wearing different masks in an online masquerade. You can have a separate identity for each tab, keeping your browsing activity compartmentalized. This way, you're less likely to leave digital footprints that can be traced back to you.
It's not rocket science to set up, and it's certainly worth the effort. Remember, your privacy is yours to protect. The Ghost Browser Proxy is a tool that helps you do just that.
Importance of Proxy Configuration
Configuring your Ghost Browser Proxy correctly is crucial for maximizing your online anonymity and privacy. Incorrect settings can expose your IP address, location, and other sensitive information. But when you adjust the proxy settings accurately, you'll benefit in several ways.
Improved Privacy: Your IP address and location aren't visible to websites or trackers.
Increased Security: It's harder for hackers to access your data.
Bypass Geographic Restrictions: You can access content unavailable in your region.
Faster Browsing Speed: Cached web pages on proxy servers can speed up load times.
Initial Proxy Setup Process
While understanding the importance of proxy configuration is essential, let's now guide you through the initial setup process for configuring your Ghost Browser Proxy settings.
Begin by opening the Ghost Browser and navigating to the settings page. Click on 'Advanced settings' and then 'Change proxy settings'. A new window will open where you'll select 'Settings'.
You'll then need to input your proxy server's IP address and port number. Remember, these details must be accurate for the proxy to function correctly.
Once you've entered these details, save your changes. You've just set up your proxy settings!
From now on, your Ghost Browser will send your web traffic through this proxy server, providing you with enhanced security and privacy.
Detailed Proxy Configuration Steps
In this section, you'll get a step-by-step guide on how to fine-tune your proxy settings in Ghost Browser.
Open Ghost Browser and navigate to the settings menu, usually represented by three dots or a gear icon.
In the settings menu, locate and click on 'Advanced Settings'.
Scroll down to find 'Proxy Settings' and click on it.
You'll see an option to 'Add a new proxy'. Click on it and fill in the required fields with your proxy details. These will include the proxy server address and port number.
Managing Multiple Proxies
After setting up your initial proxy in Ghost Browser, you might want to manage multiple proxies for varied browsing needs. Managing several proxies is simple and beneficial for those who need to browse different regions simultaneously.
Here's a quick guide:
| | |
| --- | --- |
| Step | Action |
| 1 | Open Ghost Browser and navigate to Settings. |
| 2 | Click on 'Manage Proxies' and then 'Add New Proxy'. |
| 3 | Input the details of the new proxy. |
| 4 | Save the details, and the new proxy is ready for use. |
| 5 | Repeat the process for additional proxies. |
All You Need to Know About Us 
ProxyEmpire delivers over 9 million continuously changing residential proxies which are procured ethically, and come with advanced filtering capabilities enabling you to target specific countries, regions, cities, and ISPs.
Each residential proxy package includes exceptional VIP integration support that can have you up and running in no time. ProxyEmpire caters to a range of usage scenarios that other proxy providers simply do not support.
Our residential proxies are compatible with all common proxy protocols, making certain they can integrate seamlessly with whatever software stack you are using.
Additionally, we offer static residential proxies or ISP proxies, which give you the option of utilizing the same IP address for a month or more.
ProxyEmpire provides a robust network of mobile proxies that perform exceptionally well with APP-only platforms.
Explore new avenues of data collection specific to mobile and stay under the radar when making requests.
Our rotating mobile proxies promise the best possible connection, and ProxyEmpire offers them across more than 170 countries. You can even filter down to the mobile carrier level.
We also offer dedicated mobile proxies with no bandwidth restrictions, giving you full control over IP changes while enjoying the fastest proxy speeds.
ProxyEmpire stands out as the only backconnect proxy partner that offers rollover data. Consequently, any unused data from a month can be carried over to the next.
Experience limitless concurrent connections across any GEO location without experiencing throttling or IP blocking.
Our solid rotating proxy network guarantees a 99.86% uptime. Every IP address undergoes rigorous quality testing to ensure you only receive the best rotating proxies.
→ Discover and explore our uniqueness:
→ See Unique Ways Clients Are Utilizing Our Proxies
-And more→ (https://proxyempire.io/proxy-use-case/)