Continuing your journey to becoming a data scraping expert, understanding the role of proxies is integral. Proxies can enhance the effectiveness of your data scraping activities by bypassing limitations and access restrictions that might be in place. Learn more about how proxies work and their relevance in data scraping from Google Maps by following this comprehensive guide on Google Proxies.
With this invaluable information, you'll raise your data scraping skills to a new level and make your data scraping endeavors dramatically more fruitful.
Key Takeaways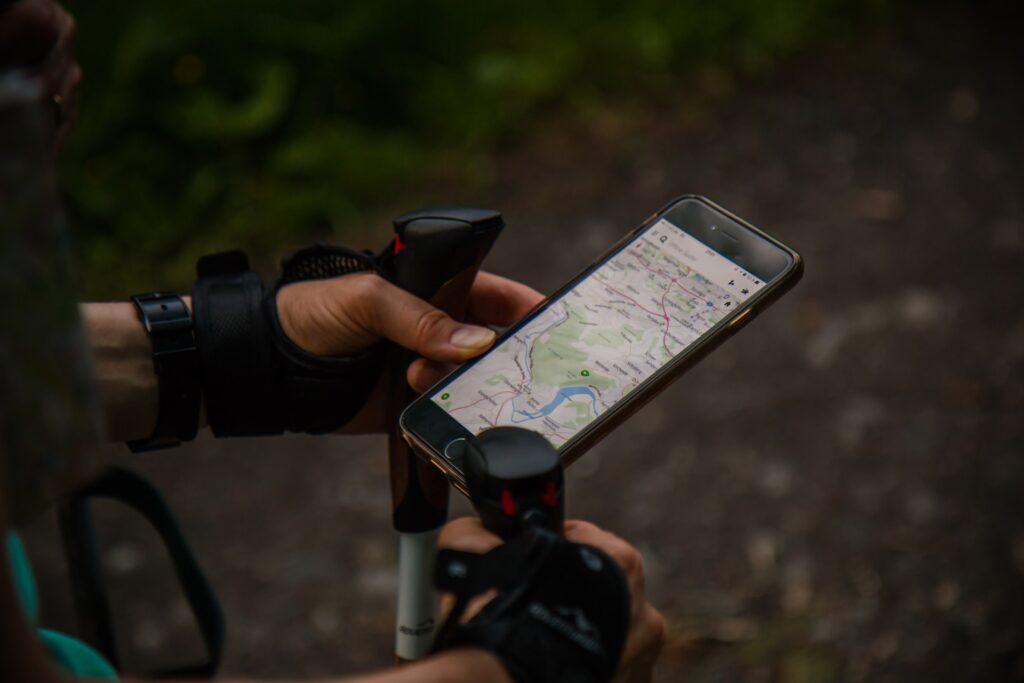 Proxies act as a middle-man, protecting your identity and location when interacting with the internet.
Combining proxies with data scraping allows you to gather data from websites like Google Maps anonymously.
Choose a reliable proxy provider with good reviews and reputation.
Pinpoint the specific data you want to scrape from Google Maps, such as business names, addresses, contact details, or reviews.
Choose ProxyEmpire
→ See our:
*ProxyEmpire offers an impressive collection of over 5.3 million ethically obtained, rotating residential proxies with advanced filtering capabilities that enable you to target specific countries, regions, cities, and ISPs.
*Each residential proxy package includes VIP integration support to ensure a smooth and quick setup process. ProxyEmpire caters to use cases that other proxy providers may not support.
*Our residential proxies are compatible with all standard proxy protocols, making them easily integrated with any software stack you might have.
*In addition, we provide static residential proxies, also known as ISP proxies, which allow you to maintain the same IP address for a month or more.
We are the only backconnect proxy provider to offer rollover data, allowing you to carry over any unused data from one monthly cycle to the next.
*Experience limitless concurrent connections in any geographical location without the hassle of throttling or IP blocking.
*Our powerful rotating proxy network boasts a 99.86% uptime, and each IP address is thoroughly tested for quality to ensure you receive only the finest rotating proxies.
*ProxyEmpire grants you access to a solid infrastructure of mobile proxies, perfect for use cases involving app-only platforms.
*Gather data in innovative ways tailored for mobile, while avoiding any suspicious activity during requests.
*Our rotating mobile proxies offer the most reliable connection and are available in over 170+ countries, with the option to filter down to the mobile carrier level.
*Additionally, we provide dedicated mobile proxies with unlimited bandwidth, giving you total control over IP changes and the ability to enjoy the fastest proxy speeds.
→ See How Clients Are Using Our Proxies
-And more!
→ (https://proxyempire.io/proxy-use-case/) 
Understanding Proxies and Data Scraping
Before diving into the specifics, you must grasp the concept of proxies and data scraping in the realm of web development.
You see, proxies are like a middle-man, shielding you from direct interaction with the internet. They handle requests, protecting your identity and location.
Data scraping, on the other hand, is the process of extracting information from websites. It's how you gather data on a large scale.
When you combine proxies with data scraping, you're not only pulling out large amounts of data from a website like Google Maps but you're doing it anonymously, avoiding IP blocks or bans.
This combo is a powerful tool, but remember, you've got to use it responsibly.
Setting Up Your Proxies
Now, let's get you started on setting up your proxies, a crucial step you'll need to master for efficient and anonymous data scraping from Google Maps. Proxies enable you to hide your IP address, making your scraping activities undetectable. Here's a simple step-by-step guide:
Choose a reliable proxy provider: Go for the ones with good reviews and reputation.
Purchase your proxies: Ensure you're getting a good number of rotating residential proxies.
Configure your scraping tool: Insert the proxy details into your tool. Most tools have a dedicated section for this.
Test your setup: Conduct a test run to ensure your proxies are working as intended.
Identifying Data to Scrape
After setting up your proxies, it's time for you to pinpoint the specific data you want to scrape from Google Maps. You might be interested in various types of data, such as business names, addresses, contact details, or reviews. Your choice depends on the goals of your project. Let's consider a table to better visualize some possible data targets and their potential uses.
| | |
| --- | --- |
| Data to Scrape | Possible Use |
| Business Names | Market research, lead generation |
| Addresses | Direct marketing, logistics planning |
| Contact Details | Sales outreach, customer service |
| Reviews | Sentiment analysis, brand monitoring |
Implementing Your Data Scraping Strategy
Often, you'll find that implementing your data scraping strategy is the most crucial aspect of your project, requiring careful planning and execution. Start by identifying your data needs. What information are you looking for? Once you've pinpointed what you need, you can then set up your proxies. Remember, using proxies is essential when scraping data from Google Maps to avoid IP bans.
Next, choose your scraping tool. There are numerous available, each with its strengths and weaknesses, so pick the one that best aligns with your project's needs.
Maximizing Data Quality and Efficiency
To ensure your scraping efforts yield the highest quality data and work efficiently, you'll need to fine-tune your strategies and tools.
First, always verify your data. Errors often creep in during web scraping; by double-checking your results, you'll ensure accuracy.
Next, optimize your proxy use. Rotate proxies to avoid IP bans and improve speed.
You'll also want to utilize a good scraping tool. It should have features like automatic IP rotation, user agent rotation, and intelligent retry logic to maximize efficiency.
Lastly, use a reliable data cleaning tool to filter out irrelevant information, duplicates, and errors.
Conclusion
To conclude, becoming proficient in the art of data scraping is like becoming a skilled miner, armed with the right techniques and tools to extract valuable data nuggets from vast fields like Google Maps. It's all about refining this process using proxies, to make your data mining ventures noticeably more successful and efficient.
Within the center of this usefully collected data is ProxyEmpire, a dependable proxy provider with an impressive offering of over 5.3 million ethically obtained rotating residential proxies alongside static residential and varying mobile proxies.
These proxies, designed with advanced filtering capabilities, will allow you to target specific regions, ensuring your connection is strong, smooth, uninterrupted, and secure.
Furthermore, the ProxyEmpire team is there with VIP integration support for all their proxies, ensuring your setup process goes swiftly and smoothly.
The cherry atop this promising package is their promise of 99.86% uptime and rollover data, displaying their commitment to delivering quality proxies to their clients no matter their needs.
So, take the pickaxe of your newly gained knowledge, aided by the robust tools of ProxyEmpire, and get ready to mine some data gold. Your journey to become a data scraping expert has just begun.