Using Tinder with residential and mobile proxies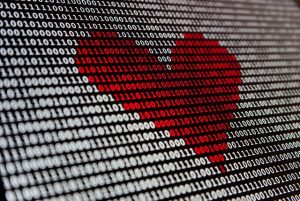 Tinder is a dating platform that allows millions of people in many countries around the world find matches. Tinder has strict geo restrictions – users are limited to those who match their region or location. Easy way of bypassing all these restrictions is by using a real residential or mobile Tinder proxy.
Without a premium Tinder subscription, some users try to automate Tinder and reach more matches by using Tinder bots to create multiple accounts, automate functions – connect, likes and others. However, such accounts may get banned without using a proper Tinder proxy.
By using Tinder proxies, you can open multiple Tinder accounts in specific countries and cities selected by you. If Tinder is blocked in your region, you can change your proxy location to a different country where Tinder is accessible. You can expand your reach by creating multiple accounts in different regions too. This is beneficial for users who want to connect with more users in different geographical locations.
Tinder Proxy Services Benefits
Avoid all the Tinder restrictions by using a real mobile proxy. Despite Tinder's global popularity, the Tinder app/service is blocked in certain countries in Asia and the Middle East.
Unblock Tinder In Restricted Countries
Since Tinder also relies on Facebook for some user analytics, it doesn't work in countries that restrict Facebook. Tinder is blocked in countries like China, Syria, Iran, North Korea, Bangladesh and Vietnam. It is also often blocked in Turkey, Egypt, Pakistan, Mauritius and other locations. Some users may wish to continue searching for their true love or soulmate while traveling.
Unblock Tinder In Public Places And Access Your Tinder Profile While Traveling
Some high schools, colleges, workplaces, etc. block Tinder access on their WiFi networks. You can bypass these restrictions if you use a Tinder proxy. This is possible because you can hide your true locaiton and bypass Tinder restrictions. Acess Tinder while traveling from any location around the world. Additionally, your communications on the Internet are protected and encrypted, ensuring your online security and anonymity.
Protect your identity on Tinder and hide your true location
You need proxies to hide your real location and keep yourself safe on Tinder. Using a Tinder proxy protects your identity, makes you anonymous and hides your original IP address and location from other users.
Bypass Tinder ban and avoing being blocked by Tinder
If you've been banned from Tinder and want to know how to bypass a Tinder ban, a Tinder proxy can also help you. You can unblock Tinder by using a different IP address than the blocked one. Residential and mobile proxies are the best in this case, because these types of proxies use the actual private IP from the actual device, making it nearly impossible for any website to detect that you're using a proxy.
Connect with more Tinder users in different locations
ProxyEmpire proxies allow you to create unlimited Tinder profiles in all the locations that you want and connect more Tinder matches. You can manage multiple accounts and automate many Tinder functions such as connecting, chatting and liking other Tinder users. There's a limitations on how many profiles you can create from a single IP and usage of Tinder bots are not allowed. You have to use Tinder residential or mobile proxy to go around these restrictions or have Tinder unblocked, .
We also provide mobile application solutions for conecting your mobile device to proxy easily. Sign up and get in touch if you need personal assistance with our proxy services.
Tinder Proxy Unveiled: The Ultimate Solution to Bans
Overcoming Bans and Embracing Second Chances
The unfortunate reality of online dating includes the possibility of being banned from platforms like Tinder. Whether due to policy violations or other factors, a ban can be disheartening. However, the concept of second chances is where Tinder proxies shine. These ingenious tools allow you to rejuvenate your Tinder journey by circumventing bans through IP address alteration. With residential and mobile proxies, you can present a fresh, genuine IP address that evades detection and ban-related restrictions. This means you can dive back into the Tinder scene, armed with a new persona and renewed enthusiasm, courtesy of the protective shield provided by proxies.
TL;DR
This article discusses the benefits of using a Tinder proxy, especially for users looking to bypass geo restrictions. A Tinder proxy allows a user to match with users in specific countries or cities of their choice, despite Tinder's strict geographic limitations. Proxies are particularly beneficial in locations where the Tinder app is blocked, such as certain Asian and Middle Eastern countries. They can also be used to unblock Tinder in public places like schools and workplaces.
Additionally, proxies help to protect a user's identity on Tinder by hiding their actual location, thereby ensuring their online security and anonymity. Users who have been banned from the platform can also utilise proxies to bypass Tinder restrictions by using a different IP address.
Furthermore, Residential and mobile proxies are a valuable asset to Tinder users, as they provide a private IP from the actual device, making it difficult for websites to detect proxy usage. ProxyEmpire offers the ability to create unlimited Tinder profiles in various locations and can help manage accounts efficiently. Sign up today to expand your reach on Tinder.