⇒ 5G proxies are becoming increasingly popular for social media marketing. 
-They provide a powerful way to access social media platforms – allowing users to connect with their target audience faster than ever before…
–This article will cover everything you need to know about using 5G proxies for social media marketing, from what they are and how they work – to the advantages and disadvantages of using them !
-We'll also explore some tips on how to get the most out of your 5G proxy setup…
→ So if you're ready to learn more about this technology, read on! ⇒ By ProxyEmpire !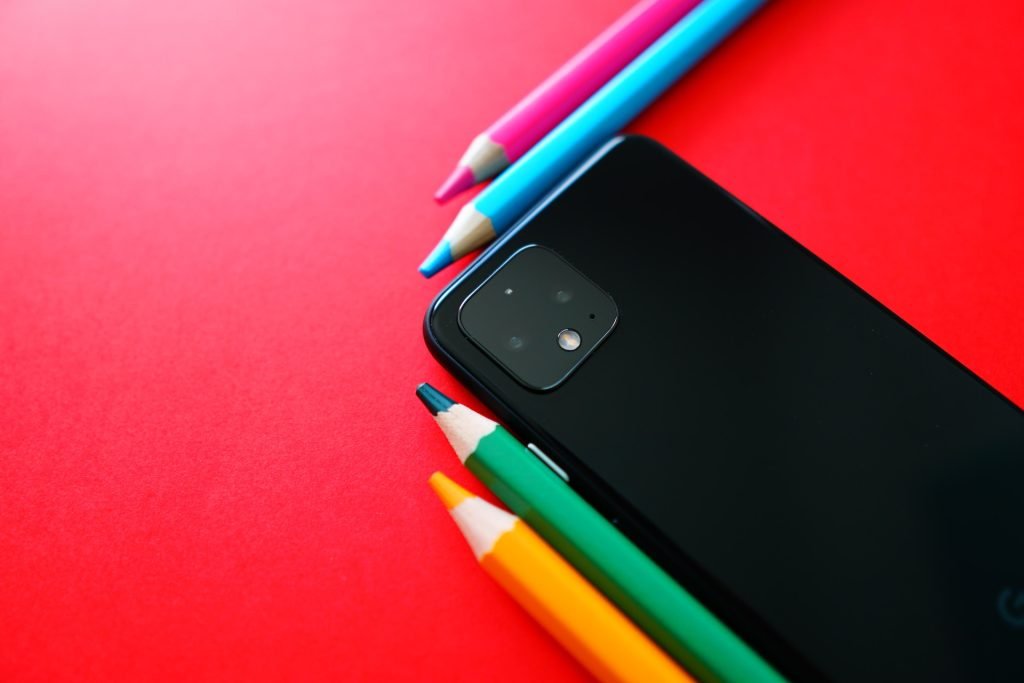 What Are 5G Proxies?
*See our:
→ 5G Proxies are a type of proxy that uses the fifth-generation mobile network (5G) to increase the speed & efficiency of web-based activities !!
→ 5G proxies are especially useful for social media marketing, as they can help to bypass restrictions on certain websites & increase connection speeds. Additionally, 5G proxies offer several benefits over traditional proxies – such as improved security & scalability…
→ With 5G proxies, businesses can ensure that their data is secure while also having access to faster speeds than regular wireless networks. Moreover, since 5G networks have better coverage than 4G networks – businesses can reach more customers with fewer resources !!
→ Using 5G proxies for social media marketing can provide numerous advantages. For example, businesses can use them to access geo-restricted content, allowing them to target specific audiences & maximize their reach. Additionally, they can be used to create multiple accounts quickly and efficiently while avoiding IP bans or other restrictions !
–Furthermore, companies can use 5G proxies to conduct market research & analyze competitor strategies more effectively…
-All in all, using 5G proxies for social media marketing presents an excellent opportunity for businesses to increase their online presence and reach more customers without spending a fortune…
Benefits Of Using 5G Proxies
-Understanding what 5G proxies are is essential to getting the most out of them for social media marketing.
-5G proxies are internet-connected devices that act as intermediaries between a client or user and the internet – allowing users to mask their IP addresses and access blocked websites or geo-restricted content. They also provide an extra layer of security – which makes them ideal for online activities like social media marketing !!
-Using 5G proxies for social media marketing offers several benefits compared to traditional methods !!
-To start, they allow marketers to create multiple accounts from a single IP address, which can be used for tasks like scraping data or managing accounts in bulk. Additionally – 5G proxies offer a faster connection speed than other types of proxies – making it easier to quickly access large amounts of data & navigate across multiple websites at once.
-This improved speed can drastically reduce the time needed to complete online tasks, allowing marketers to maximize efficiency and scale their campaigns more quickly…
How To Set Up A 5G Proxy
-Setting up a 5G proxy is relatively straightforward. You'll need to purchase a proxy that supports 5G connections – which can be found from the most reputable proxy providers.
-Once you've done that – all you need to do is configure your device or software to use the proxy. This usually involves entering the IP address and port of the proxy into your connection settings.
-Once you've set up the proxy – it's time to start using it for your social media marketing efforts. Your activity will be faster and more secure than ever before due to the faster speeds and better security offered by 5G proxies.
Keep in mind that many social media platforms may require additional authentication when -using a proxy, so make sure to check their requirements beforehand.
With these steps completed, you'll be ready to start leveraging the power of 5G proxies for your social media marketing campaigns.
Best Practices For Using 5G Proxies
-Setting up a 5G proxy is one of the most important steps in using 5G proxies for social media marketing. With the right setup – you can easily manage your accounts without the risk of having them blocked or suspended.
-Now that you have your 5G proxy set up – it's time to look at some best practices for using these proxies to ensure successful social media campaigns.
-When using 5G proxies, it's important to use multiple accounts and rotate between them often. This will help spread out your campaigns and make sure that your accounts don't get blocked by any website or platform.
-Additionally, always make sure that you are using high-quality content when posting on social media – as this will help build trust with users and increase engagement !
-Lastly, be sure to monitor your accounts regularly for any suspicious activity or changes in performance. This way, you can stay ahead of any potential issues and keep your campaigns running smoothly !
Tips For Optimizing Your Social Media Marketing Efforts
⇒ With the increase in social media usage, more businesses are looking to capitalize on it by leveraging 5G proxies for their marketing efforts. While this can help you tap into a larger customer base and expand your reach, it also requires careful optimization to ensure that your campaigns are successful.
Here are some tips for optimizing your social media marketing efforts:
First, consider the demographics of each platform when creating content. Different platforms have different user bases so understanding who is engaging with your content will help you better tailor it to those audiences.
Additionally, be sure to create content that is engaging and shareable so that it can reach more users organically.
Finally, experiment with different strategies and track the results over time to determine which ones are working best for you. By doing this, you'll be able to refine and improve your campaigns as needed.
Troubleshooting Common Issues With 5G Proxies
-When it comes to using 5G proxies for social media marketing, there are a few common issues that can occur.
-One of the first things to check is whether you have an active internet connection.
-It's also important to ensure that your proxy settings are correct & up-to-date.
-If you're experiencing any latency or speed issues, it could be due to slow connections or server congestion.
-Additionally  -if you're having trouble authenticating with the proxy service, make sure that your authentication credentials are entered correctly…
-If you continue to experience problems after verifying all of these elements, contact the proxy service provider for further troubleshooting assistance…
-They can help identify any potential areas where the issue may be occurring & provide advice on how best to address them…
-Ultimately – with some attention to detail and technical know-how, most issues can be resolved quickly and effectively when using 5G proxies for social media marketing.
→ Come and see our different articles*
–Why Mobile Carrier Proxies are Essential for Mobile Web Scraping?
–Rotating Mobile Proxies: The Future of Anonymous Browsing
–Buy Tinder Proxy – Unblock Tinder With Mobile Proxies
-And more !! (https://proxyempire.io/blog/)! 
Conclusion
–In conclusion, using 5G proxies for social media marketing can be a great way to optimize your efforts and maximize your reach.
-With the right setup & best practices in place, you can reap the benefits of faster speeds, better security, and greater control over your online presence. You should also remember to troubleshoot common issues as they arise so that you can keep your campaigns running smoothly.
-As a marketer – it's important to stay up-to-date with emerging technologies so that I'm always making use of the latest tools & strategies. Using 5G proxies is one of those essential tools that I need to have in my toolbox if I want to get ahead of the competition and make sure my campaigns are successful.
-I'm confident that with the right setup and knowledge, I can use this technology to its full potential. At the end of the day, using 5G proxies for social media marketing is an effective way to get an edge in today's digital world. Whether you're a seasoned marketer or just starting with your digital campaigns, understanding how this technology works is key to success.
-With this knowledge in hand, you'll be able to take advantage of everything 5G has to offer!
→ (https://proxyempire.io/) !