If you're tired of slow data speeds, dedicated mobile proxies might be your solution. These handy tools aren't just for cyber security; they can significantly boost your data transfer speed too.
Experience lightning-fast data speeds and secure browsing with dedicated proxy services. These proxies provide you with a unique IP address to mask your identity, enhancing security while improving data transfer speeds. They are particularly recommended for activities that require large data transfers or constant internet connections. For mobile users, consider investing in mobile-dedicated 4G proxies.
These services provide not only security but also quick and uninterrupted data speeds. Use them for seamless mobile browsing, gaming, or for tasks that require a stable mobile internet connection. Stick with us as we delve deeper into how dedicated mobile proxies can boost your internet speeds.
We'll explain how they work, and their advantages, and even give you a real-life example of how they've improved data speeds.
Read our articles:
–4G Mobile Proxies For Travel Data Aggregation: Best Practices
–Secure Your Mobile Browsing With Mobile Proxy Configuration
–Rotating Mobile Proxies: The Future of Anonymous Browsing
–Why Mobile Carrier Proxies are Essential for Mobile Web Scraping?
-And more (https://proxyempire.io/blog/)
⇒ Visit our:
Key Takeaways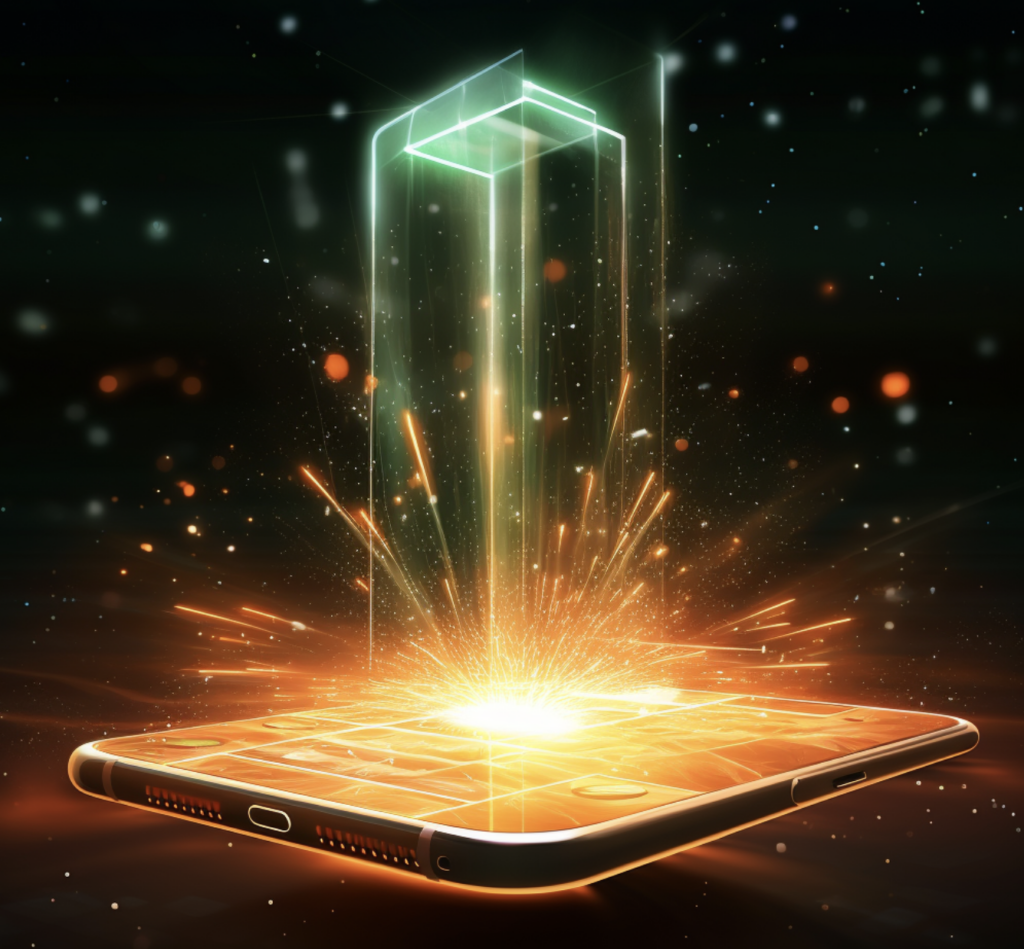 Dedicated mobile proxies provide a unique IP address for exclusive use, offering faster speed and less traffic compared to shared proxies.
They act as intermediaries to improve data transfer speed by avoiding network congestion and ensuring stable and uninterrupted data transfer with dedicated bandwidth.
Using dedicated mobile proxies significantly boosts data transfer speed and allows bypassing of geolocation restrictions for unrestricted internet access.
Dedicated mobile proxies offer enhanced privacy and security, protecting against hackers, and malware, and reducing the risk of cyber threats.
Understanding the Concept of Dedicated Mobile Proxies
Interestingly, you'll find that understanding the concept of dedicated mobile proxies isn't as complex as it initially seems.
Imagine you're in a busy city with traffic congestion. A dedicated mobile proxy is your personal, faster route that bypasses the gridlock. It's a device that stands between your gadget and the internet, providing a unique IP address for your exclusive use.
Unlike shared proxies, no one else has access to this route, so there's less traffic and faster speed. This makes your online activities secure, private, and efficient.
You're less likely to be blocked or flagged, as your dedicated proxy doesn't carry the digital baggage of other users. It's like having your exclusive internet highway!
The Role of Dedicated Mobile Proxies in Data Transfer
In your journey to faster data transfer, you'll find that dedicated mobile proxies play an essential role. These proxies act as an intermediary, improving the speed and reliability of your data transfer. They provide you with a unique IP address, ensuring your online activities remain anonymous and secure.
Dedicated mobile proxies are crucial because they:
Enable high-speed data transfer by avoiding network congestion.
Provide anonymity, making your online activities untraceable.
Ensure stable, uninterrupted data transfer by providing dedicated bandwidth.
Advantages of Using Dedicated Mobile Proxies for Data Speed
You'll see a significant boost in your data transfer speed when you opt for dedicated mobile proxies, and that's just one of the many advantages. These proxies allow you to bypass restrictions, providing you with unrestricted internet access. They also offer superior privacy and security, shielding your data from prying eyes.
Here's a quick overview:
| | | |
| --- | --- | --- |
| Advantage | Explanation | Impact |
| Faster Speed | Dedicated mobile proxies optimize data transfer. | Improved efficiency and productivity. |
| Unrestricted Access | Bypass geolocation restrictions. | Access to global content. |
| Enhanced Privacy | Your data is shielded. | Protection against data breaches. |
| Better Security | Safeguard against hackers and malware. | Reduced risk of cyber threats. |
In a nutshell, using dedicated mobile proxies translates to swift, unrestricted, and secure data transfer. You'll appreciate the difference.
Case Study: Improved Data Transfer Speeds With Mobile Proxies
Let's dive into a real-life case study where mobile proxies dramatically improved data transfer speeds, and you'll see how they can do the same for you.
A tech company was struggling with slow data transfer speeds and decided to implement a mobile proxy solution.
The results were astounding:
The company's data transfer speeds increased significantly, cutting down on wasted time and improving overall efficiency.
They saw less downtime, as the proxy servers helped to balance the load and reduce system crashes.
The mobile proxies provided a layer of security, protecting sensitive data during transfer.
How to Implement Dedicated Mobile Proxies for Optimal Data Transfer Speed
Often, when you're aiming to optimize data transfer speed, it's crucial that you correctly implement dedicated mobile proxies.
First, you've got to choose a reliable proxy provider. Make sure they offer dedicated proxies, which are exclusive to you, hence more secure and faster.
Second, configure your device's settings to the proxies' IP addresses. You'll need the host address, port number, username, and password from your provider.
Next, test your setup. You want to ensure your connection isn't just secure but also swift.
Lastly, routinely check your proxies. You have to maintain them for continued optimal data transfer speed. Remember, the objective isn't just to set up proxies; it's about setting them upright and keeping them that way.
Dedicated 4G Mobile Proxies and 5G Mobile Proxies – ProxyEmpire
→ ProxyEmpire offers an impressive collection of over 4 million mobile IPs, ethically acquired and featuring advanced filtering options to target countries, regions, cities, and ISPs with precision.
→ Our mobile proxy plans come with VIP integration support, ensuring a seamless setup in just minutes. ProxyEmpire supports a wide range of use cases that other proxy providers simply can't match.
→ Our mobile rotating proxies are compatible with all industry-standard connection protocols, guaranteeing smooth integration with any software stack you're using. We're also the only backconnect proxy provider offering rollover data, allowing you to keep any unused data from your monthly cycle.
→ Experience the freedom of unlimited concurrent connections in any geographic location without ever being throttled.
→ Boasting a remarkable 99.8% uptime, our robust mobile proxy network ensures that each IP address is thoroughly tested for quality, providing you with only the finest rotating proxies available.
–https://proxyempire.io/rotating-mobile-proxies/
–https://proxyempire.io/dedicated-mobile-proxies-4g/
Conclusion
In essence, opting for dedicated mobile proxies is a strategic move that can propel your data transfer speeds to new heights, thus facilitating a more streamlined and efficient navigation of web-based tasks.
Remember, every second counts in our digital age, and with mobile proxies, you get to conserve both time and financial resources. It's an opportunity you surely shouldn't miss out on.
Furthermore, allow yourself to explore the priceless benefits of convenience and unbeatable speeds offered by these dedicated mobile proxies.
As a trusted provider of such services, ProxyEmpire is dedicated to ensuring that your digital navigation is not only swift but also secure. Our vast collection of over 4 million ethically sourced mobile IPs is designed to cater to all your specific requirements, from advanced filtering down to precise targeting of geographical locations and ISPs.
We also offer VIP integration support for our plans, ensuring you get started in mere minutes. What's more, our mobile rotating proxies are compatible with virtually all standard connection protocols, guaranteeing you seamless integration with any software stack.
So why not join us and experience the luxury of unlimited concurrent connections, exceptional uptime, and quality-assured IP addresses? Give ProxyEmpire a chance to demonstrate how we could be the key to a smooth, efficient, and secure digital experience.