Ever been stopped in your tracks by a pesky proxy error code? You're not alone. We've all been there, and it's frustrating as heck.
But don't worry, you've got this! With our ultimate guide, you'll learn exactly what these codes mean, what causes them, and most importantly, how to fix them.
So, let's roll up our sleeves and tackle these proxy error codes head-on, shall we?
→ See our:
→ Visit our blog and discover our different articles:
–Learn How A Proxy Server Improves Security
–Static residential proxies: Your key to anonymity and security!
–All you need to know about Telegram proxies
–Proxifier: The Ultimate Tool For Managing Proxies And Connections
⇒ And more!
Key Takeaways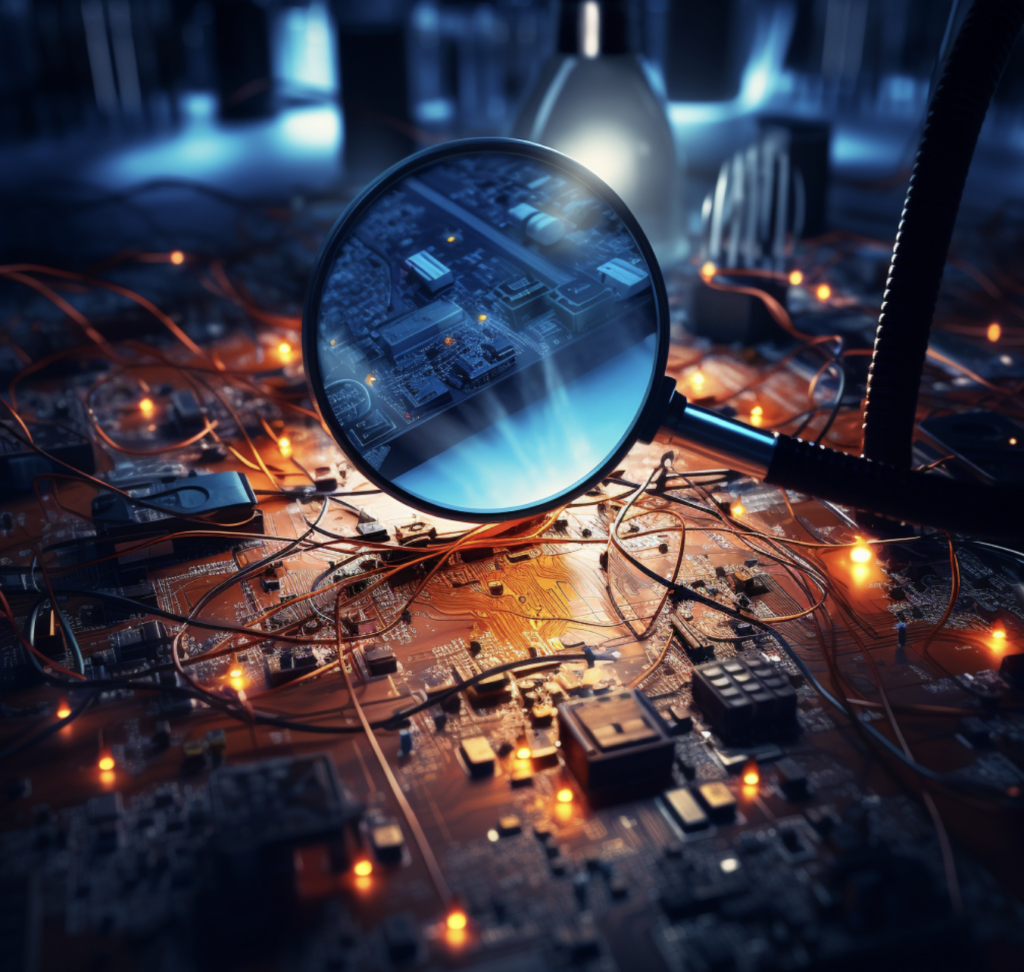 Proxy error codes indicate a problem when accessing a web page or internet resource through a proxy server.
Common proxy error codes include 502 (Bad Gateway), 504 (Gateway Timeout), and 403 (Forbidden), each indicating a specific issue.
Proxy error codes can have various causes, such as network settings issues, misconfigured proxy server settings, unauthorized access attempts, and browser settings/out-of-date software.
To detect proxy errors, look for error messages, slow internet connection, or complete inability to connect to the internet.
Understanding Proxy Error Codes
Before you can effectively troubleshoot proxy error codes, you must understand what they are and what they mean. These codes are messages sent by a proxy server to indicate a problem when you're trying to access a web page or another internet resource. They are not just random numbers; they tell you exactly what is wrong.
For instance, a '407' error means the server needs to authenticate your identity. A '504' indicates the server, while acting as a gateway, didn't receive a timely response from another server.
Common Proxy Error Codes
While you're now familiar with what proxy error codes mean, let's delve into some of the most common ones you're likely to encounter during your internet surfing.
Proxy Error 502 (Bad Gateway): This error pops up when a proxy server receives an invalid response from an upstream server. You'll generally see this when there's a network problem on the server side.
Proxy Error 504 (Gateway Timeout): If your proxy server can't get a timely response from an upstream server, you'll encounter this error. It's typically due to network congestion or an overloaded server.
Proxy Error 403 (Forbidden): If you see this error, it means the server is refusing your request. It's usually because you lack the necessary permissions to access the requested resource.
Causes of Proxy Error Codes
Now, let's dive into what causes these frustrating proxy error codes you're dealing with.
The primary culprits are often issues with your network settings. Your computer's IP address or DNS server might be configured incorrectly or the server you're trying to reach may be down.
Alternatively, your proxy server settings could be causing the problem. If they're misconfigured or incompatible with the website you're trying to access, you'll get a proxy error code.
Unauthorized access attempts could also trigger these codes. If you're using an unreliable proxy service or if your network security protocols are too strict, you might run into this problem.
Lastly, browser settings and out-of-date software could also be at fault. Understanding these causes can help you troubleshoot and fix proxy errors effectively.
How to Detect Proxy Errors
Spotting proxy errors in your system is the logical next step after understanding their causes. You'll be alerted to these issues in a few ways. Let's dive into the three most common signals:
Error Messages: Your browser or application will display an error message. Phrases like 'Proxy Server isn't responding' are clear indicators of a proxy issue.
Slow Connection: If your internet connection suddenly slows down, it could be due to a proxy error. This is especially true if other devices on your network aren't experiencing the same issue.
Inability to Connect: The most drastic sign is an outright inability to connect to the internet. This usually means there's a serious problem with your proxy settings.
Step-by-step Troubleshooting Process
The first step in the troubleshooting process is to check your proxy settings, ensuring they're correctly configured. If you're unsure, consult your software's manual or help files.
Next, test the connection with a different proxy server. If it works, the problem is with your initial proxy. If not, it's likely an issue with your network or device.
Here's a quick guide:
| | |
| --- | --- |
| Steps | Actions |
| 1 | Check proxy settings |
| 2 | Consult software manual |
| 3 | Test different proxy |
| 4 | Identify the problem (proxy/network/device) |
| 5 | Repair or replace faulty element |
Preventive Measures for Proxy Errors
After successfully identifying and fixing a proxy error, you must take certain preventive measures to avoid facing such issues in the future. These measures not only save you time but also maintain the smooth functioning of your network.
Here are three preventive measures you can take:
Update Regularly: Always keep your proxy server software updated. New updates usually fix bugs and improve security, reducing possible errors.
Secure Your Network: Implement strong security measures. Use firewalls, anti-virus software, and encryption to prevent malicious attacks that could cause proxy errors.
Monitor Regularly: Keep an eye on your network's performance. Regular monitoring helps detect issues early, allowing you to fix them before they escalate into major problems.
Advanced Solutions for Proxy Errors
Despite your best efforts to prevent them, you might still encounter more complex proxy errors that require advanced solutions. To tackle these, you'll need to understand the problem, identify the cause, and apply the correct fix.
Here's a handy table to help you with this:
| | | |
| --- | --- | --- |
| Proxy Error Code | Possible Cause | Advanced Solution |
| 407 | Incorrect proxy credentials | Reset or update your login details |
| 502 | Bad gateway | Check proxy server settings and connectivity |
| 504 | Timeout occurred | Increase your server's timeout duration |
| 505 | HTTP version not supported | Upgrade to a supported HTTP version |
Discover Us ⇒ ProxyEmpire
ProxyEmpire delivers over 9 million continuously changing residential proxies which are procured ethically, and come with advanced filtering capabilities enabling you to target specific countries, regions, cities, and ISPs.
Each residential proxy package includes exceptional VIP integration support that can have you up and running in no time. ProxyEmpire caters to a range of usage scenarios that other proxy providers simply do not support.
Our residential proxies are compatible with all common proxy protocols, making certain they can integrate seamlessly with whatever software stack you are using.
Additionally, we offer static residential proxies or ISP proxies, which give you the option of utilizing the same IP address for a month or more.
ProxyEmpire provides a robust network of mobile proxies that perform exceptionally well with APP-only platforms.
Explore new avenues of data collection specific to mobile and stay under the radar when making requests.
Our rotating mobile proxies promise the best possible connection, and ProxyEmpire offers them across more than 170 countries. You can even filter down to the mobile carrier level.
We also offer dedicated mobile proxies with no bandwidth restrictions, giving you full control over IP changes while enjoying the fastest proxy speeds.
ProxyEmpire stands out as the only backconnect proxy partner that offers rollover data. Consequently, any unused data from a month can be carried over to the next.
Experience limitless concurrent connections across any GEO location without experiencing throttling or IP blocking.
Our solid rotating proxy network guarantees a 99.86% uptime. Every IP address undergoes rigorous quality testing to ensure you only receive the best rotating proxies.
Discover How Our Proxies Are Being Utilized by Clients;
-And more!
→ (https://proxyempire.io/proxy-use-case/) 
Conclusion
So, you've become a pro at handling proxy error codes, haven't you? You've got a knack for detecting these pesky errors, troubleshooting them, and even preventing them.
But don't get too comfortable! The world of proxy errors is ever-evolving, always ready to throw you a curveball.
So, keep this guide handy and remember, sometimes the best solution is the most unexpected one. Enjoy your newfound expertise, but don't forget, every master was once a disaster!