At ProxyEmpire one of our pillars of strength is understanding that your success is our success. To facilitate smooth integration with our proxy network we offer a trial that gives you the ability to do a live test with our residential and mobile proxies for your use case and stack.
In this guide, we will show you step by step how you can access trial proxies in under 3 minutes.
The trial comes with 100 megabytes  of residential data and 50 megabytes of mobile data. The first step is to sign up with your email and create an account by clicking here. You will need to use an authentic email for verification purposes and billing.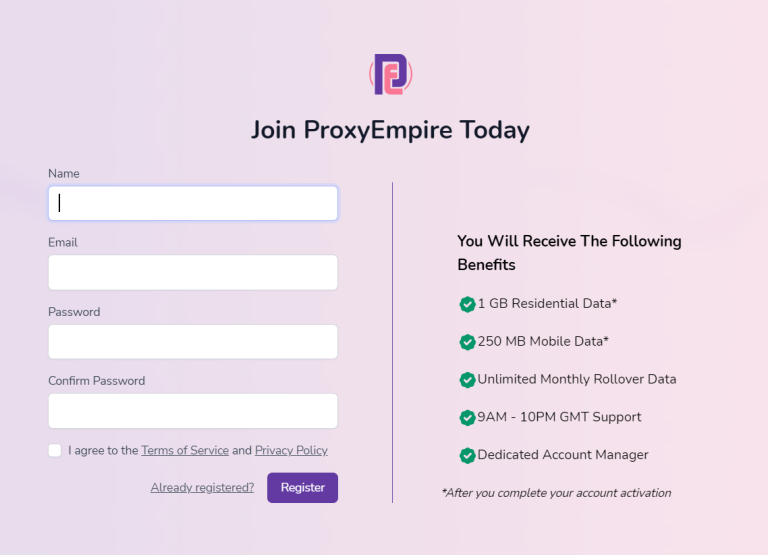 Next, log in to your dashboard and you will come to a page that says activate account. Click that button and a popup will appear that requires you to pay $1.97 for your trial data. We do not offer free trials to protect all of our precious clients from network abusers.
Simply choose your payment method and after the payment processes, you will have access.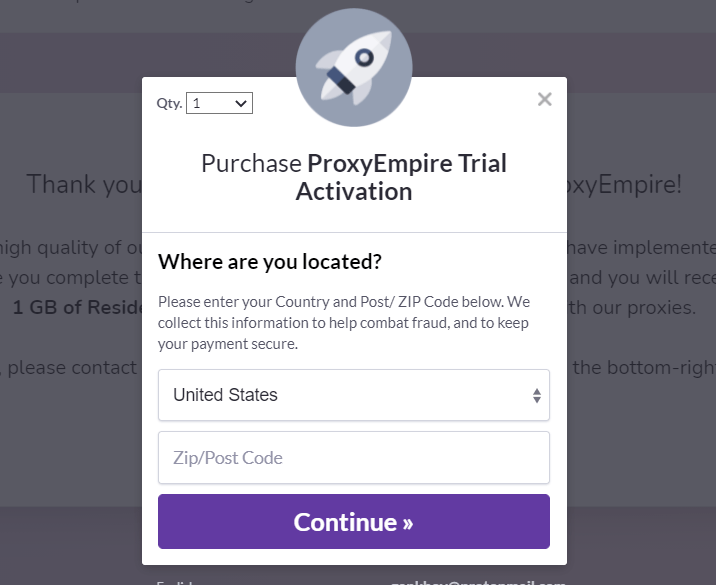 To access your mobile and residential proxies click the proxy manager tab located at the top of the menu and you will see the main area of your dashboard where you will be working. Our intuitive design allows you to filter your proxies by country, region, city, and ISP brands.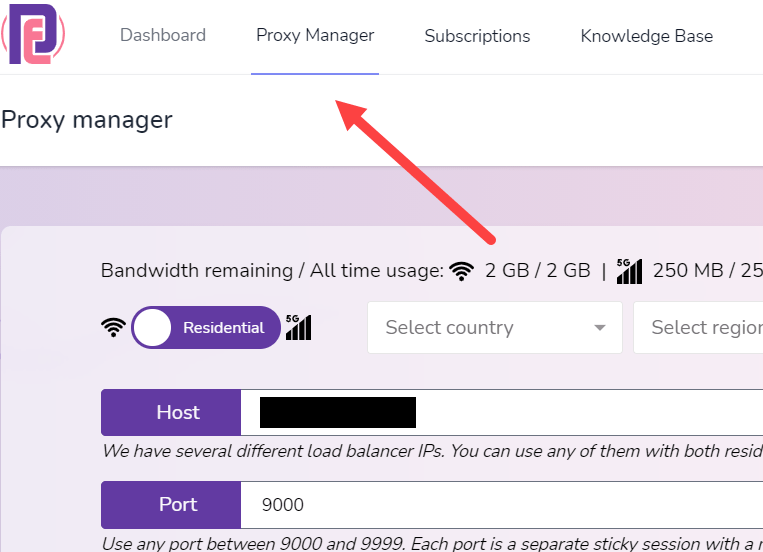 Once you are done testing our modern network you can proceed to scale with a package that has more data allowance. Remember, the data you do not use for that month will roll over and you get to keep it. We are the only proxy provider that allows you to keep the data you have not used.
If you have any questions or need help setting up your trial we're always here for you and the live chat located in the bottom right corner or reach out to us on Facebook chat. Thank you for choosing ProxyEmpire are we look forward to being your trusted proxy partner.
TL; DR
ProxyEmpire prioritizes the success of its customers. Recognizing the importance of compatibility between user requirements and our services, we offer a convenient trial for our residential and mobile proxies. This guide is to help you access our trial proxies swiftly within 3 minutes.
Our ProxyEmpire Trial includes 100 megabytes of residential data plus 50 megabytes of mobile data, upon account activation for a nominal fee of $1.97. This small charge is essential to safeguard our network from misuse, hence we do not offer free trials.
Post payment, to access your proxies, you can navigate to the proxy manager tab in your dashboard, which has been designed to intuitively allow you to filter your proxies based on country, region, city, and ISP brands. After testing, you can upgrade to packages with higher data allowances.
Moreover, we're the unique ones to let you retain your unused data, rolling it over to the next month. If assistance is needed during your trial setup, our team is ever ready for support via live chat or Facebook chat. Choose ProxyEmpire for a reliable and trusted proxy solution.