AdsPower is an antidetect tool designed to allow you to manage multiple platform accounts in one intuitive dashboard. Unlike traditional browsing which assigns you unique fingerprints, AdsPower divides each session into neat compartments. 
This allows a user to have multiple identities without triggering red flags. 
To truly make AdsPower work and be anonymous you need a robust residential and mobile proxy partner. This is where ProxyEmpire comes in, offering residential proxies in over 170+ countries and thousands of concurrent connections for managing each login.
Follow these steps to use ProxyEmpire with AdsPower.
In this tutorial we will show you step by step how to simply integrate ProxyEmpire's residential and mobile proxies with AdsPower.
It only takes 2 minutes to generate your proxy list using our granular filter tools within the ProxyEmpire dashboard and import the settings into AdsPower. This will give you true anonymity online for each of your logins with AdsPower.
Step 1: Download AdsPower, create an account, and sign in.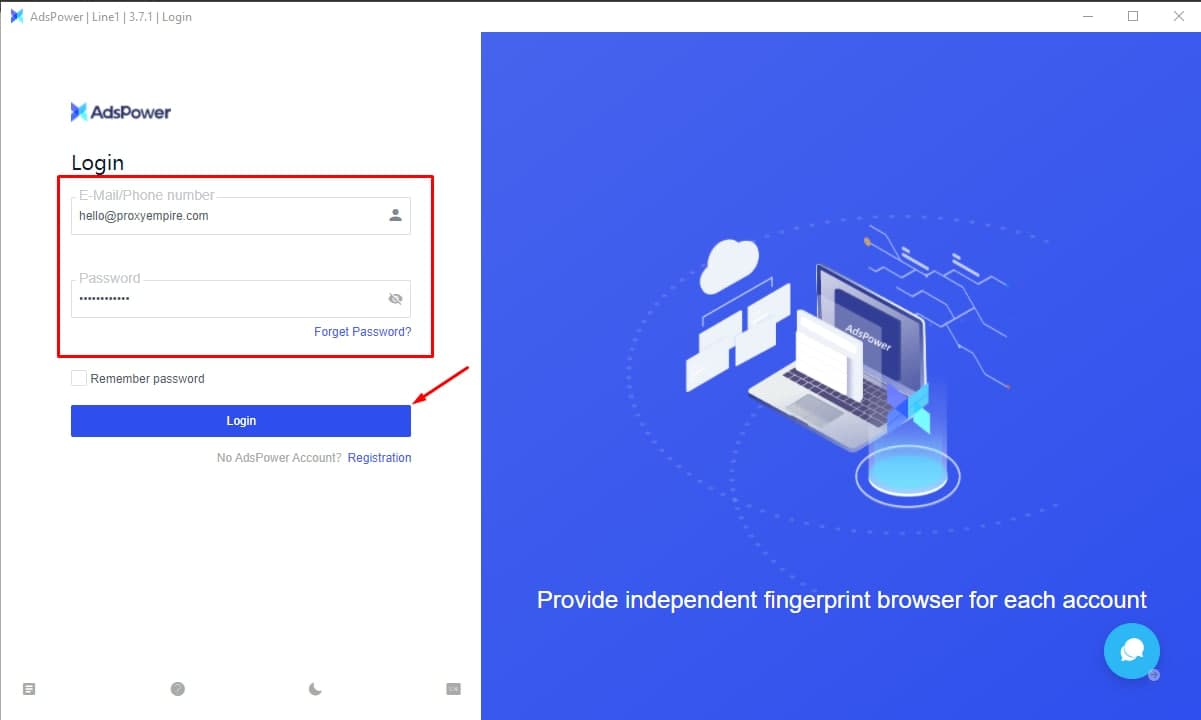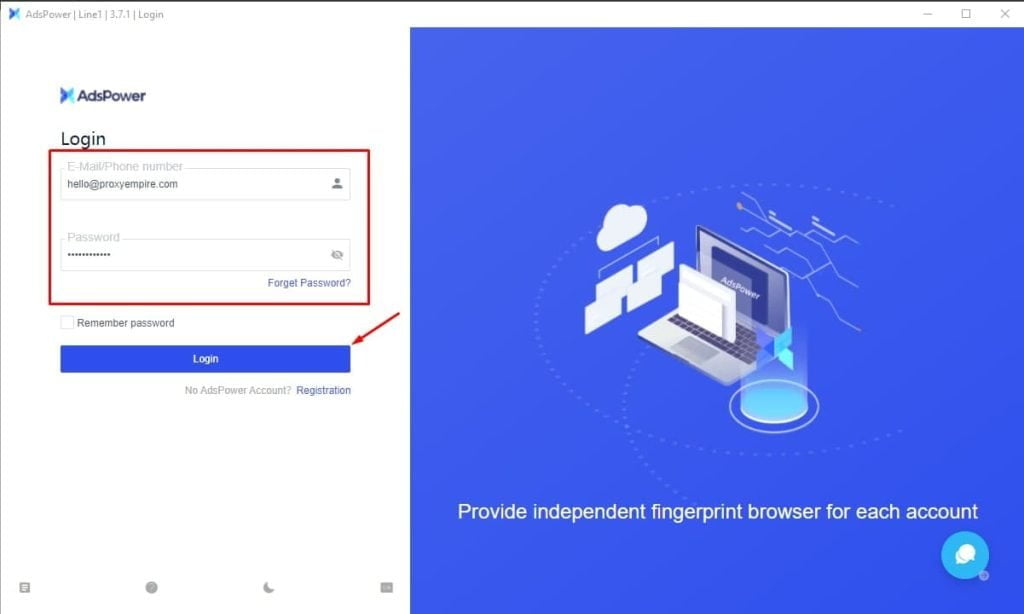 Step 2: Find and click the green single import button.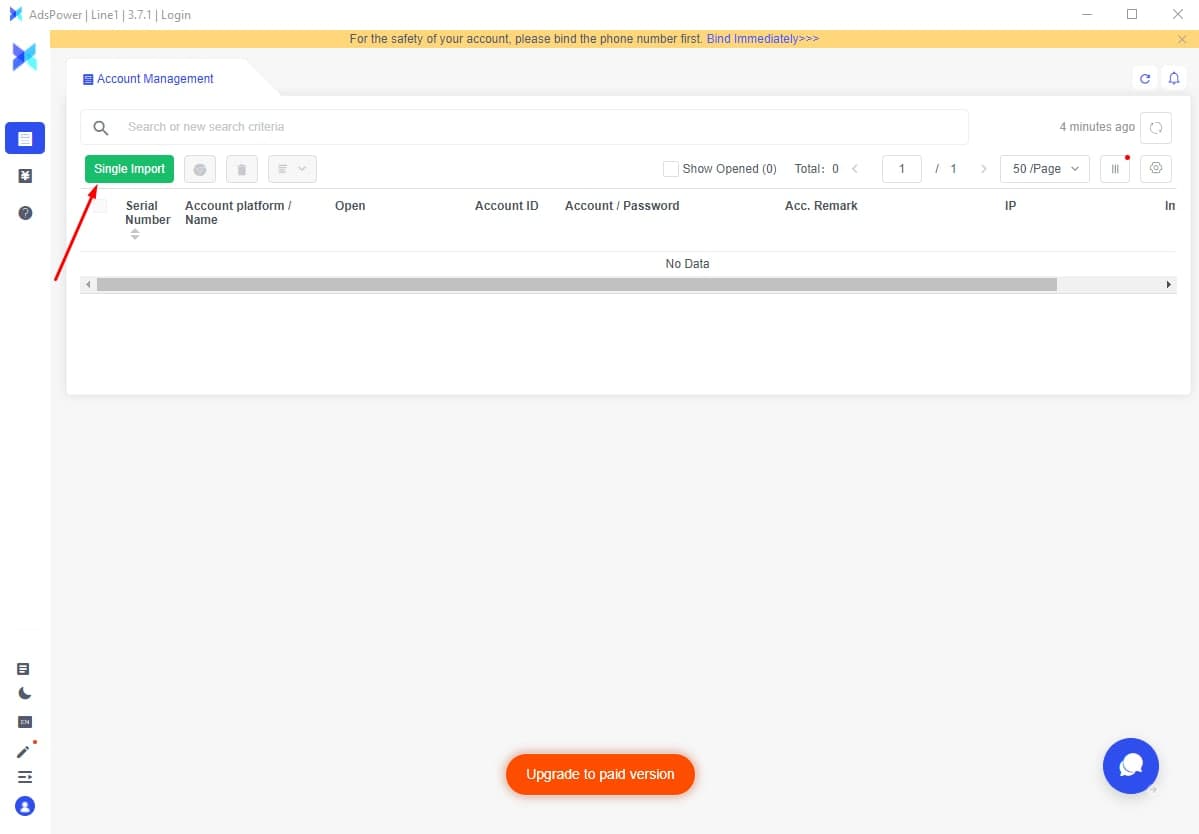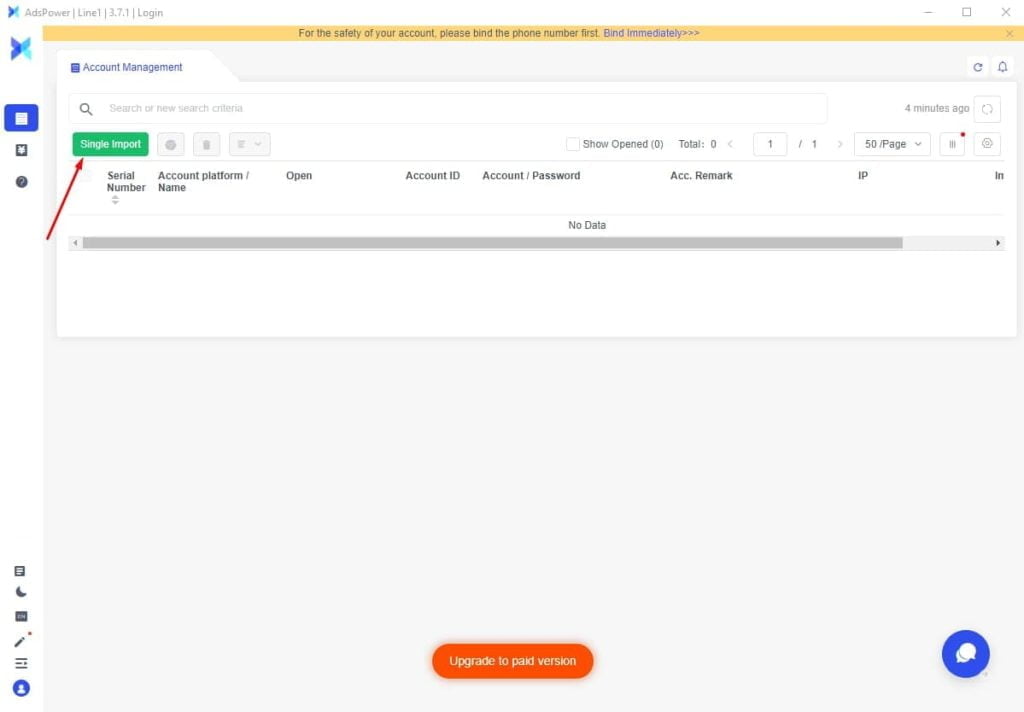 Step 4: Write a name for your Profile and then select proxy type HTTP/HTTPS/SOCKS (We support all of these proxy protocols.) Next, enter your proxy details below.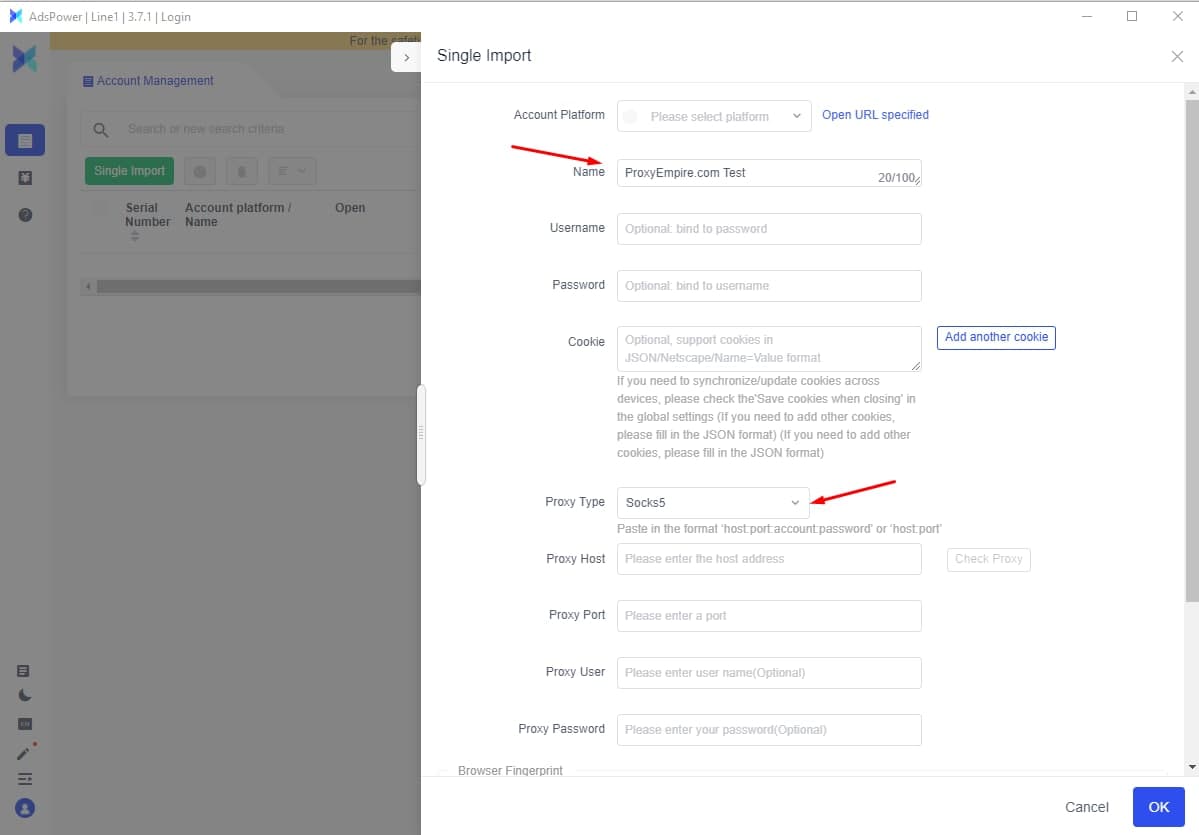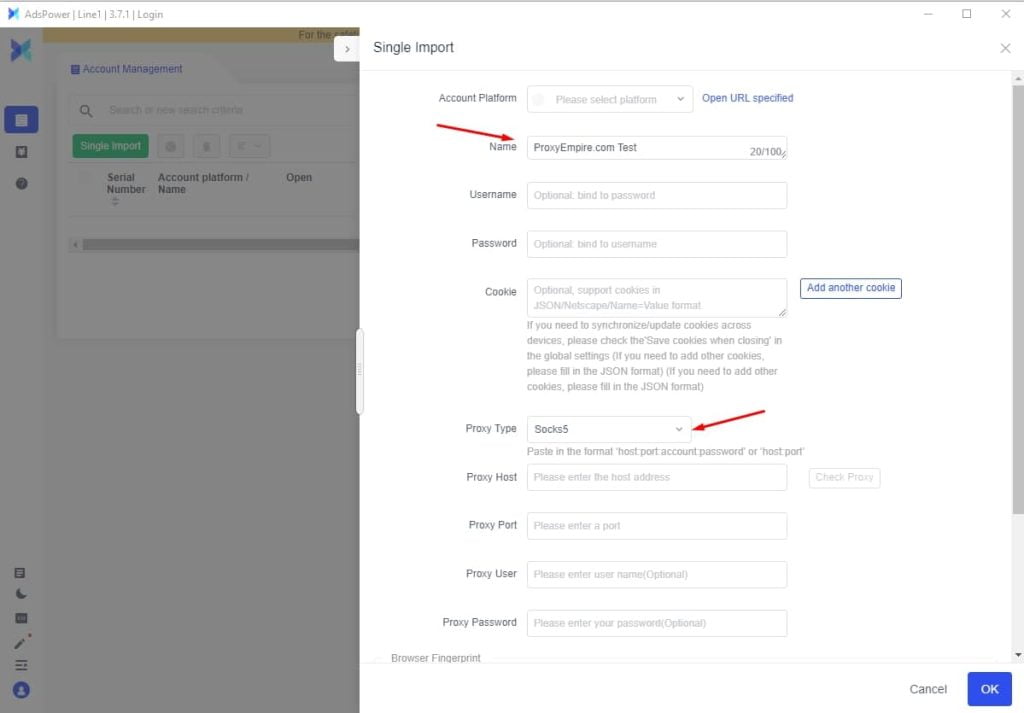 Step 5: Launch your profile and start browsing the web anonymously.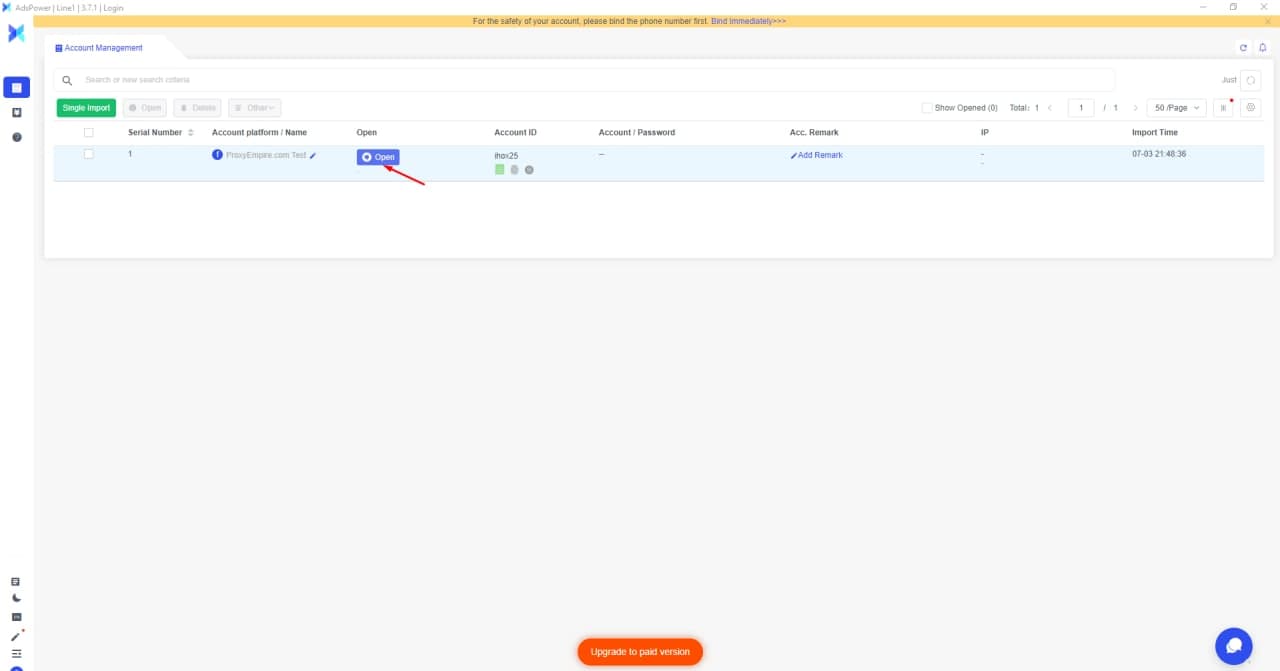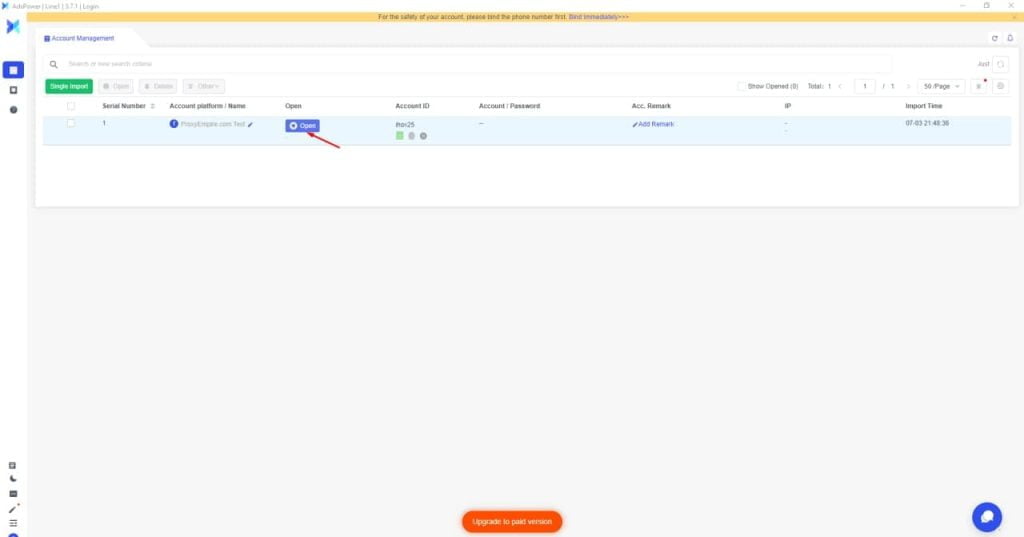 Benefits of using Adspower Antidetection Browser Tool
AdsPower is very easy to use multi-platfom application that gives you the ability to perform your tasks in isolated browsers and control every aspect of your workflow. You can save your proxy settings for every profile and perform bulk tasks in a convinient way. Some of the benefits include Importing and exporting of your data, teamwork and permission management, all browser fingerprints support, account sharing and safety lock features.
What sets them apart from the competition is their unique automation functions – Robotic Process Automation (RPA) which allows you to automate some of your tasks without writing a single line of code –  for example social media post creation, e-commerce automation and execution of bulk tasks on multiple profiles. 
AdsPower pricing is very affordable and they also offer 2 free virtual profiles for free. Base plan allows you to manage up to 10 profiles, the price is $9 monthly and if you choose to go for Pro plan for 100 profiles, you will pay $50 monthly.
Getting Started With Proxy Empire
Starting your residential and mobile proxy journey is a breeze with ProxyEmpire's 1GB trial. Get access to 170+ countries and thousands of connections in minutes. Learn more about how to get started with your trial by checking out our getting started guide here.