Did you ever feel like there are too many ways to use proxies? You wouldn't be wrong! One of the simplest ways to start using residential and mobile proxies is to set one up in your browser and take it for a test drive. Browser configuration can be done in as little as five minutes.
In our last tutorial, we taught you how to use proxies with Google Chrome.
Today you will learn how to use our residential and mobile proxies with the browser Firefox and how you can check the connection each time before you use the browser. Please note this does not replace anti detect browsers and you will need to clear your cookies for each profile you make.
Let's Get Started With Firefox!
Step 1: The first step is to click the hamburger icon on the top right side of your browser and then find the settings tab. Proceed to open settings.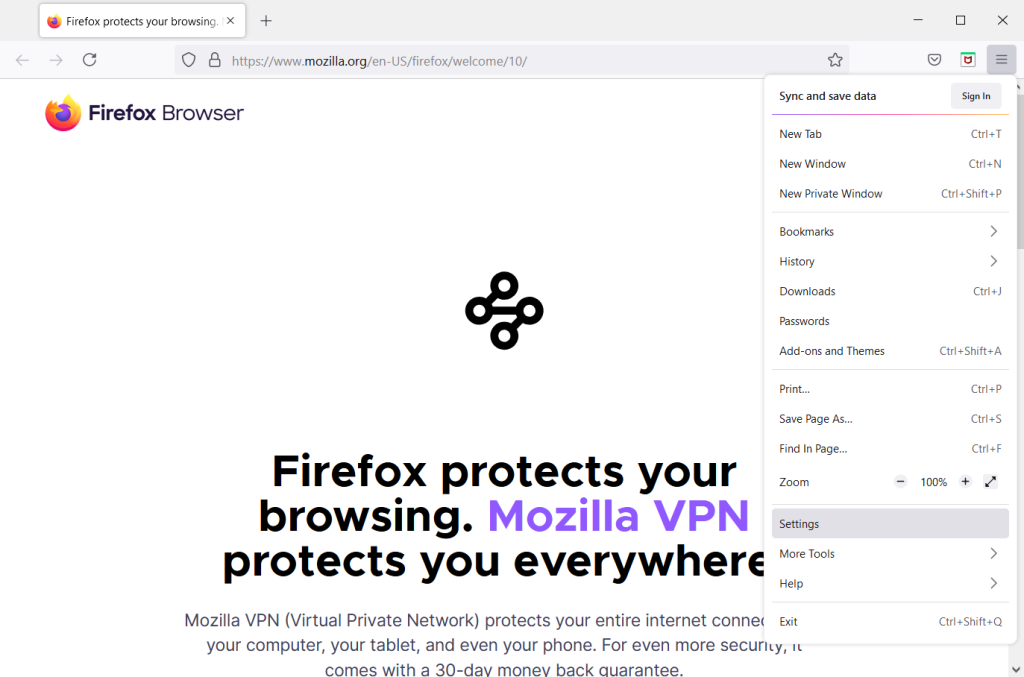 Step 2: Scroll down to the bottom of the settings page and you will see another button that allows you to open network settings. Click that button and open network settings.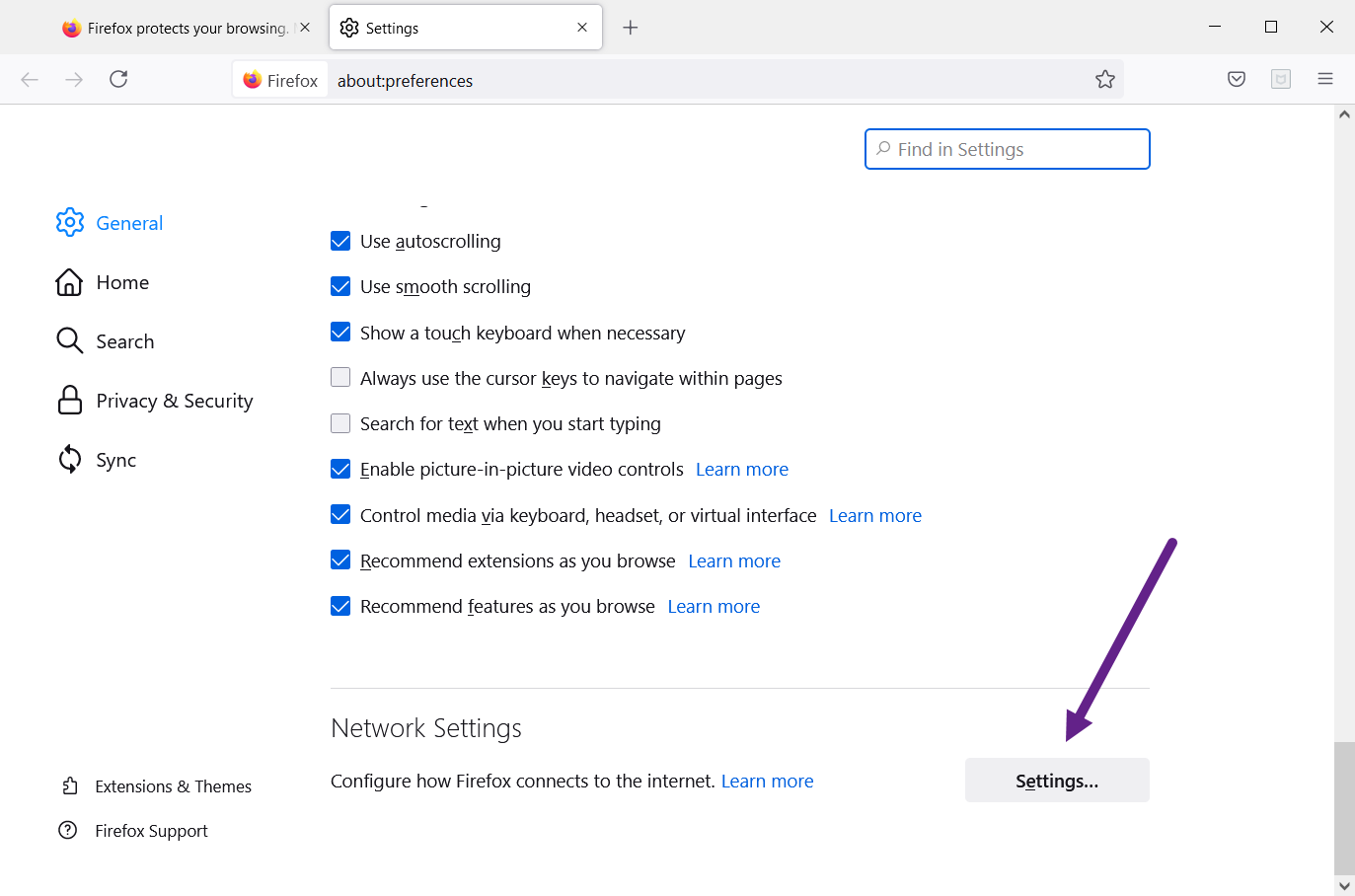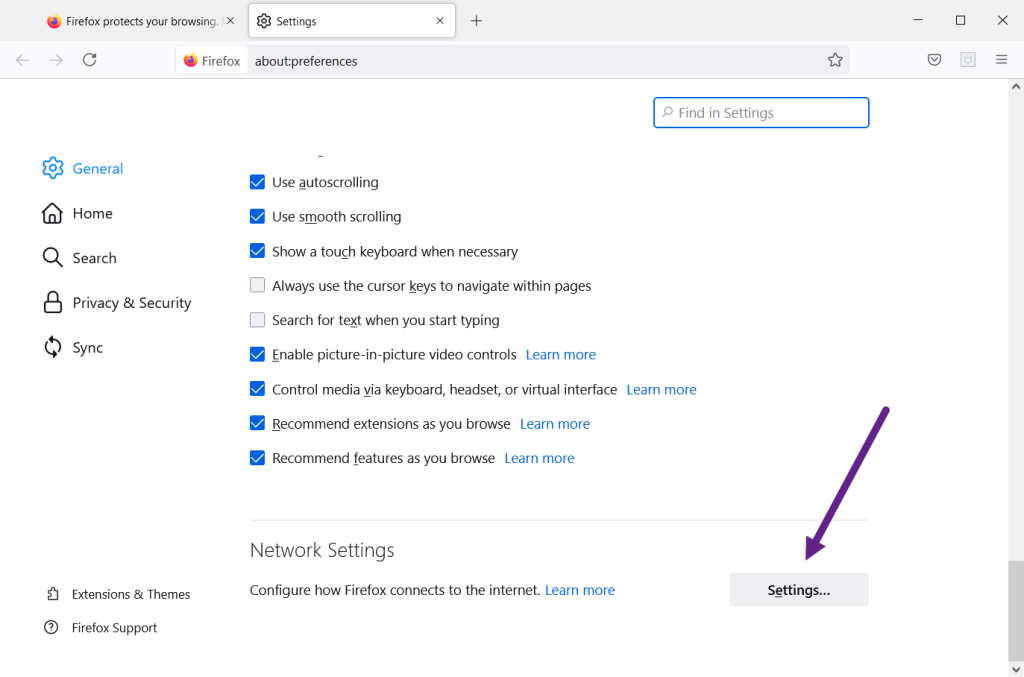 Step 3: Select manual configuration and input the details from the proxy manager dashboard. Make sure you set a correct protocol. ProxyEmpire supports HTTP/HTTPS/SOCKS4/SOCKS5. Don't forget to copy and paste the port you want to use and then click OK.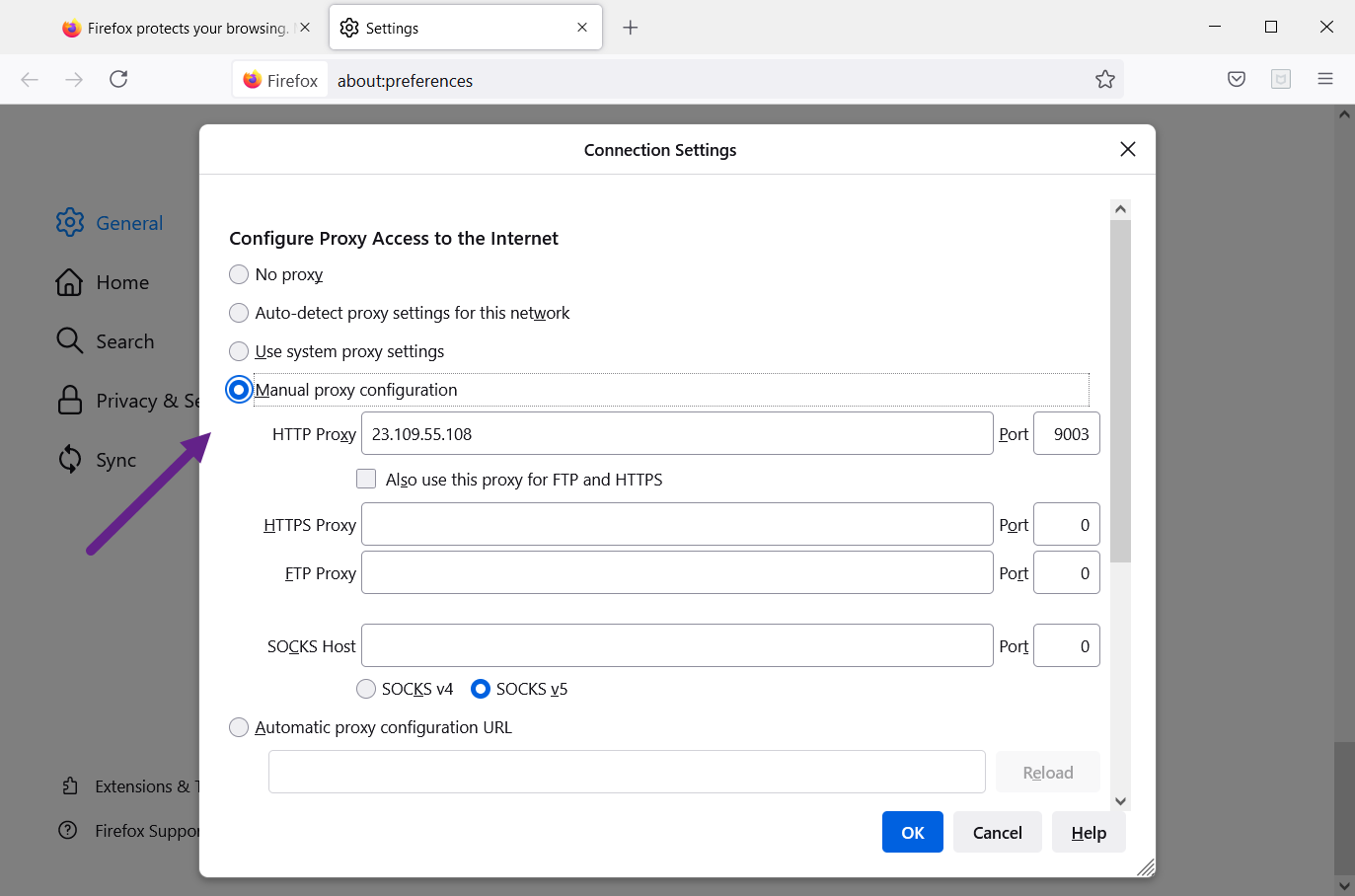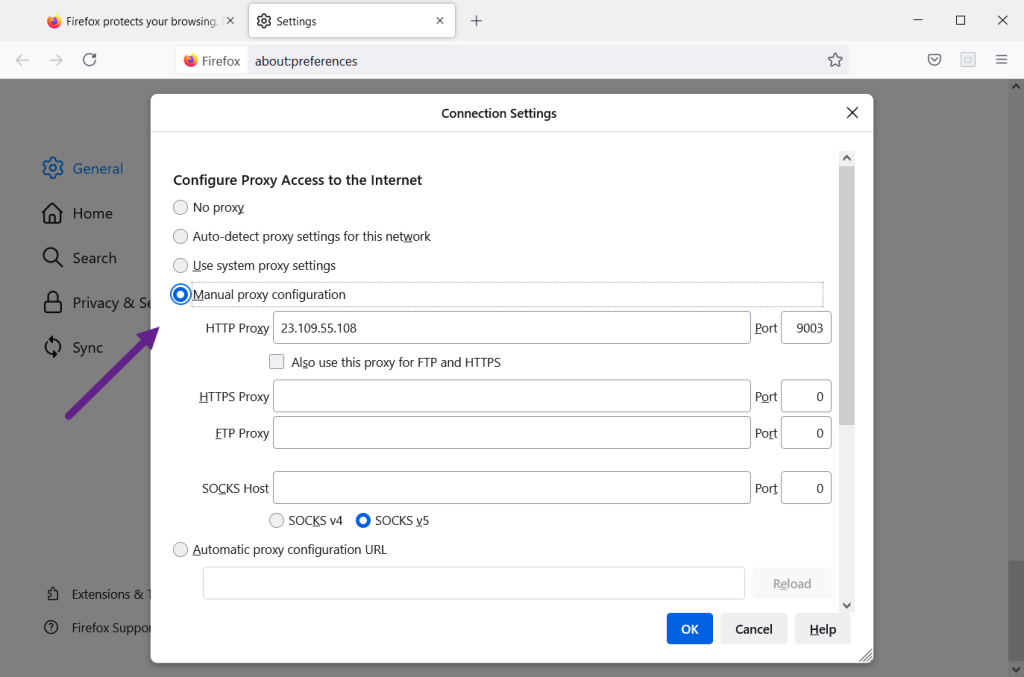 Step 4: Type in your browser Whoer.net in the address bar and a prompt will display asking for your username and password to connect to the proxy. You can find those details in your proxy manager dashboard. Input the details and click OK.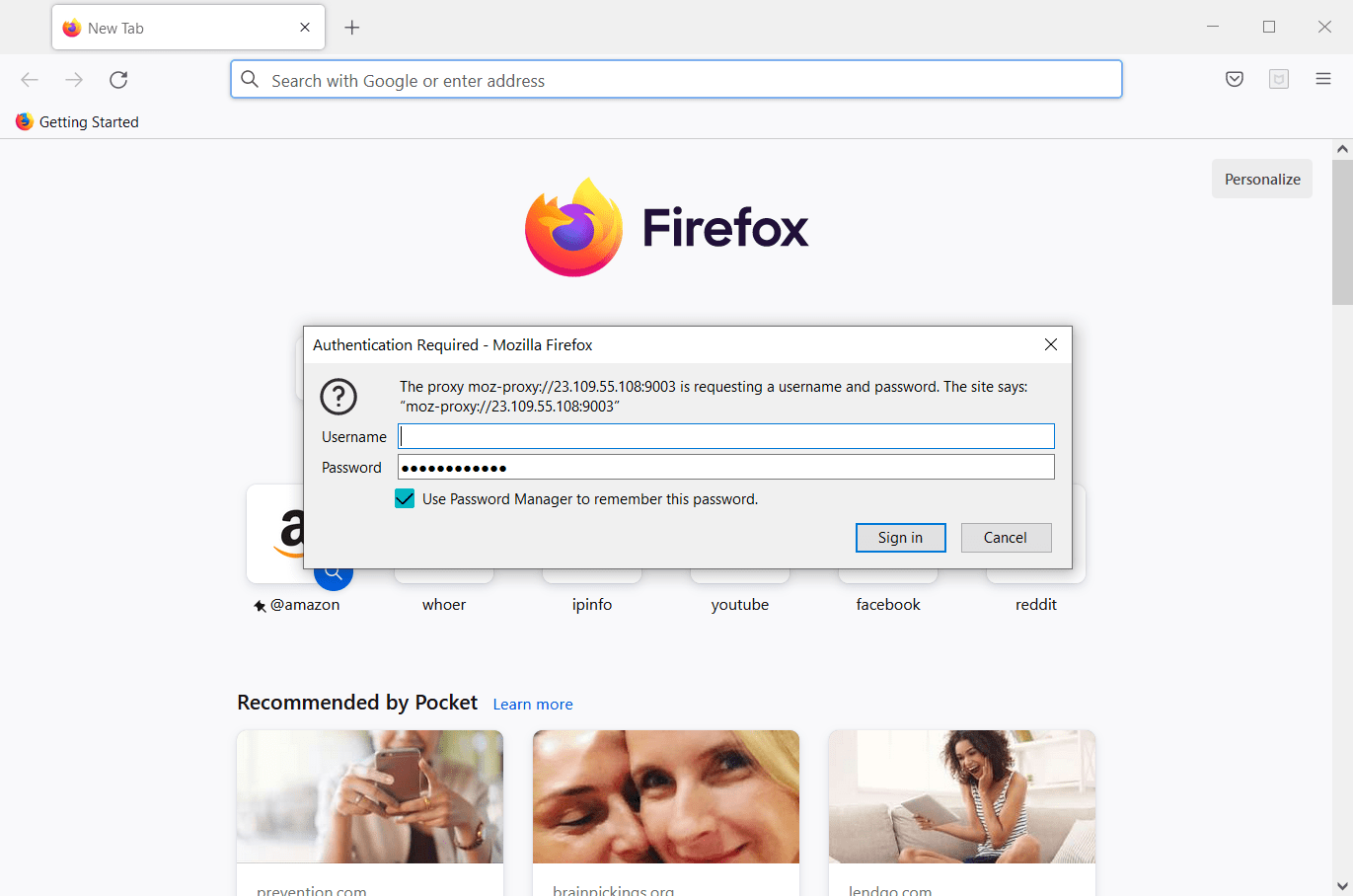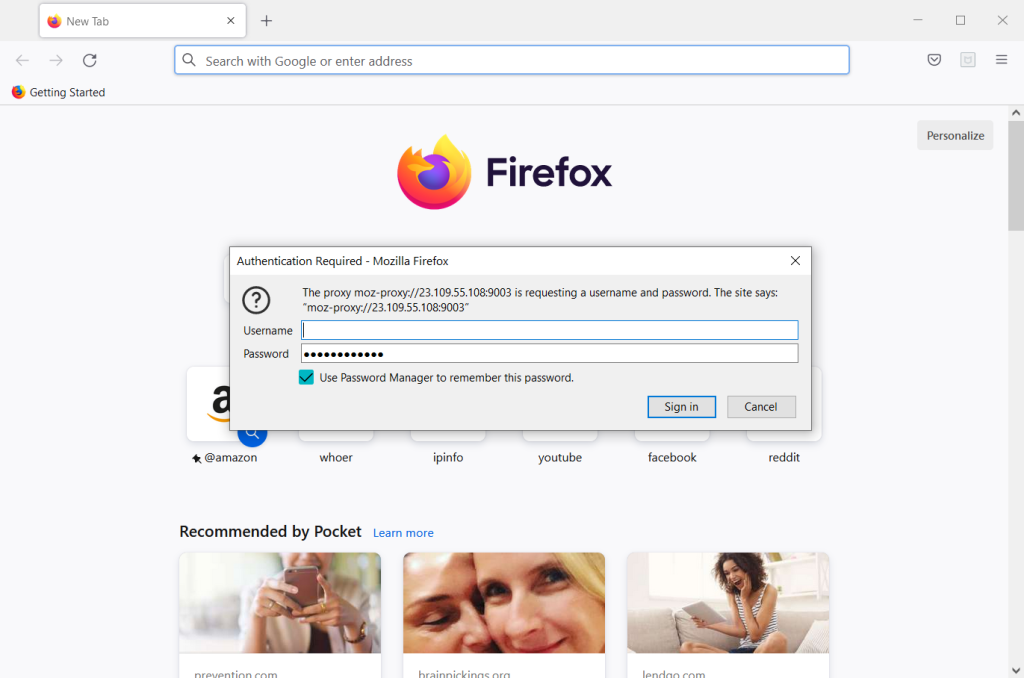 Please be aware that when you change any of the filters for your proxies your authorization credentials change with them. So if you select a new region, city, or Internet service provider – you will need to update your authorization credentials for the proxy to work properly.
Common Troubleshooting Questions…
This section is dedicated to those of you who have further questions when setting up your proxies in Firefox. If you have issues beyond what is covered here, reach out to us in the live chat.
Why am I not staying anonymous when using Firefox?
If you just use Firefox by itself it will store the cookies you visit between websites and accounts that you create. That is why we have partnered with several anti-detect browsers that compartmentalize your sessions and store individual cookies for each profile.
I'm seeing a datacenter IP Address, not in the location I chose.
That is because you are seeing the load balancer server which is backconnecting you to the actual residential or mobile proxy. We use load balancers to increase the speed of our network and its stability among our clientele.
Why won't the proxy connect for me when I browse?
Make sure that your authorization is accurate and that any previous virtual private networks are turned off by using your task manager or command if you're using an Apple product. Furthermore, please be aware that if you're choosing proxies in a very remote location there may be fewer nodes to choose from.
So easy right? Just remember that websites can still track you through browser fingerprints. So divide your sessions with Firefox portables or simply use a multi-login tool. We hope you have just as much fun using your proxies as we do making them available for you!
TL;DR
Here's your paragraph with added internal links to the relevant keywords from your sitemap:
Using residential and mobile proxies with Firefox allows you to explore the web anonymously and test your proxies in real-time. An easy-to-follow process, setting up a proxy in Firefox includes opening the browser settings, locating the network settings, selecting the manual configuration, and inputting your proxy details accordingly.
Upon setting the correct protocol (HTTP/HTTPS/SOCKS4/SOCKS5 supported by ProxyEmpire) and port, verification of the proxy connection can be done on the website 'Whoer.net'. Note each change in filter settings for proxies updates authorization credentials for optimal functionality, necessitating their regular review. Using Firefox alone won't ensure complete anonymity because cookies from each site visited are stored. Hence, it's recommended to use ridged browser fingerprinting methods or multi-login tools. Instances where the location displayed is the datacenter IP address is due to the load balancer server that's used to enhance network speed and stability.
For any proxy connection issues, ensuring accurate authorization and disconnecting any previous VPNs can rectify the problem. However, using Proxy in Firefox is a simple and effective way to operate securely and anonymously online.