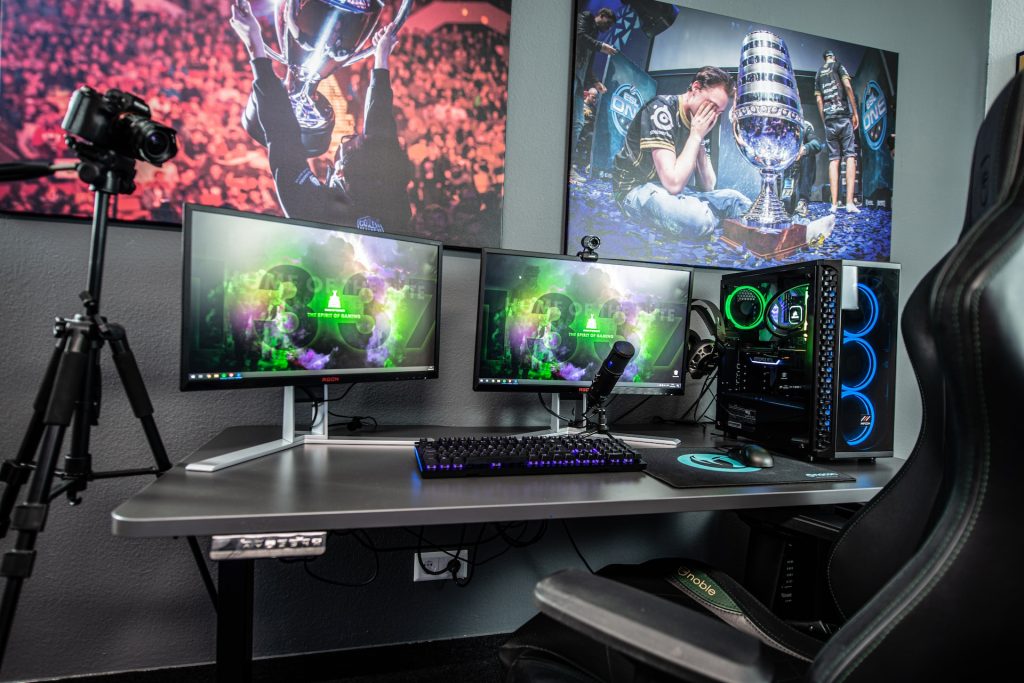 What Is A Static Proxy Solution?
⇒ A static residential proxy solution is a type of Internet connection that allows for uninterrupted online gaming. This type of connection works by routing your traffic through a designated server, which helps mask your IP address and keep you anonymous while you play online games.
⇒ The benefit to using this type of connection is that it can reduce the lag time associated with playing online games as well as help protect your identity from malicious users who could otherwise access personal information.
⇒ Static proxies also have the advantage of being reliable since they don't require any maintenance or setup on the user's part. They are easy to use, especially if you're not tech-savvy, and provide an added layer of security when gaming online.
⇒ Furthermore, these solutions are often more secure than other types of connections because they aren't prone to downtime or slow speeds due to large numbers of users accessing them at once. All in all, using a static proxy solution for online gaming can be incredibly beneficial for gamers looking for an improved experience.
Benefits Of Static Proxies For Gaming
-The online gaming scene is constantly changing, and it can be difficult to keep up. With static proxies, gamers can enjoy uninterrupted gameplay with minimal effort. These solutions allow players to hide their IP address while still being able to access the content they love. As a result, they are safe from malicious attacks and identity theft.
–Static proxies offer an added layer of security that keeps players' personal information private and secure. By masking their IP addresses, gamers can also avoid bans or throttling due to location-based restrictions on certain servers. Not only does this give them more freedom in where they play, but it ensures that they always have access to the best gaming experience available.
–Additionally, as these servers are not dedicated just for gaming purposes, there's no need for users to worry about speed or performance issues caused by other activities like streaming or downloading files. All in all, static proxy solutions provide a convenient way for gamers to stay connected without sacrificing quality or security.
How To Set Up A Static Proxy
Static proxies can offer many advantages to gamers, especially when they are looking for uninterrupted online gaming experiences. With a static proxy, players can remain anonymous while enjoying their favorite game with better latency and connection speeds. Additionally, they can access geo-restricted content or servers that would otherwise be inaccessible.
Setting up a static proxy is pretty straightforward. All you need is an internet-enabled device and a subscription to the right service provider. Once you have these two items in place, all you have to do is install your chosen provider's software on your connecting device, enter your credentials into the settings page of the proxy server, and connect it to the network.
Common Issues With Static Proxies
-Static proxy solutions can provide an uninterrupted online gaming experience, but they have their drawbacks.
-Common issues that may arise when using static proxies include slow speeds and unreliable connections due to a lack of dynamic routing capabilities. This could lead to dropped packets, lags in the response times, or worse – complete disconnection from the game server.
-Additionally, many games are designed with geo-restrictions which further complicate matters. When it comes to playing an international game while connected through a static proxy located in another country, you might find yourself unable to access certain content as if you were residing in said country.
Alternatives To Static Proxies
However, there are some drawbacks to using static proxies for uninterrupted online gaming. These include the potential for lags in-game performance if the latency is too high or unreliable connections due to poor proxy server speeds.
Fortunately, some alternatives can provide more consistent and better performance than a static proxy.
Dynamic proxies allow gamers to switch their IP address frequently, thus avoiding the issue of connection slowdowns caused by saturating an IP address with too many requests.
Additionally, dynamic proxy networks offer fast connection times as they have multiple servers located around the world which enables users to quickly connect to different locations. This ensures uninterrupted network access regardless of where you're playing from.
Conclusion
The static proxy solution is an effective way to ensure uninterrupted online gaming. With the right setup, gamers can enjoy a seamless experience with minimal effort and cost.
Though there are some common issues to look out for when using static proxies, they are generally easy to fix or address. If you're not sure about using a static proxy for your gaming needs, other alternatives might be better suited for your specific requirements.
Overall, it's important to consider the benefits of using a static proxy before deciding on what type of connection to use for your gaming purposes. It provides reliable performance and great value, so it can be worth exploring if you want an uninterrupted online gaming experience.